These Places Have the Best Housing Bargains in the Country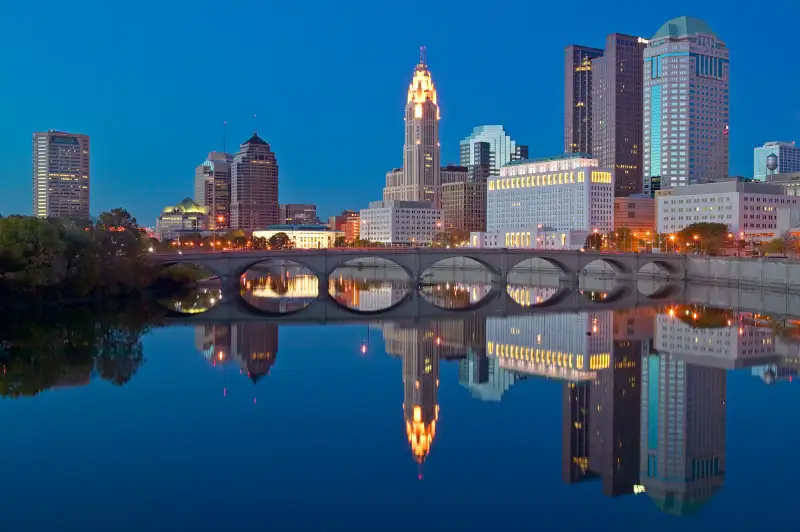 VisionsofAmerica/Joe Sohm—Getty Images
With housing price growth slowing down nationwide, and a gradually improving economy, many Americans who've been waiting to make a decision on a home are wondering if it's time to buy or sell.
Here's some data that might help with those decisions: A new study by RealtyTrac determined which housing markets are more and less affordable relative to their historical averages. The real estate data firm computed the numbers by determining what percentage of an area's median income would be needed to make payments on a median-priced home in over 1,000 counties, and then compared that to the county's historical price-to-income ratio over the past 14 years.
So which areas are looking like a bargain? RealtyTrac identified 66 counties with a combined population of 16 million (about 5% of the total survey area's population) where home prices are lower than historical averages and the unemployment rate was 5% or lower—well below the national unemployment rate of about 6.2%.
This, according to RealtyTrac, is the best way to measure affordability because many markets with cheap housing don't have quality jobs to offer to new residents. Some undiscovered markets are "undiscovered for good reason because their economies are struggling," says Daren Blomquist, vice president at RealtyTrac. "A good example of that is Detroit. Affordability alone isn't an indication that a market is a good one to buy in or invest in."
The study found Columbus, Ohio; Oklahoma City; Tulsa; Akron, Ohio; Omaha; Greenville, S.C.; and Des Moines, Iowa, are among the markets with an advantageous combination of employment and affordable housing.
Why is housing in these areas undervalued? Basically, the overall real estate market is still recovering from the recession, and prices have yet to adjust in certain markets as investors are slow to discover lesser-known areas with strong economic growth. This pro-buyer environment might not last much longer, though. Blomquist says there's been an uptick of institutional investor purchasing in Columbus, which means prices are set to rise in the near future.
There's good news for prospective sellers as well. Prices in over one-third of the counties surveyed are less affordable than their historical averages, suggesting homes there may be over-valued. These cities include San Francisco; Portland, Oregon; Austin; San Antonio; Houston; and Atlanta.
Should sellers jump at the high prices? If you're a homeowner in one of these markets, a lot of things are going your way. As prices rise, institutional investors are rushing to invest in these markets, inflating values even further. But there's also a lack of supply because builders are still reluctant to start new construction.
"It's a sellers market still [in these areas] because you have a combination of strong demand from this new breed of buyers and low supply because builders are very hesitant," says Blomquist. "If you're a seller, you're not competing against too many others and you have a long liner of buyers."
However, he cautions that for sellers looking to buy another home in the same market, less affordable home prices may be a double-edged sword. "The catch-22 is if you're trying to buy too -- if that's the case, then it's not a great market to buy in."