Slowing Price Gains Reveal Little Exuberance for Homes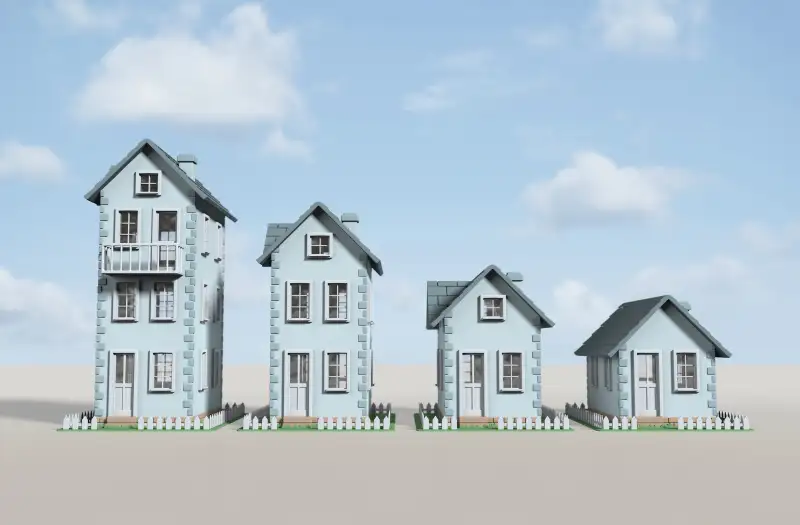 Dimitri Vervitsiotis—Getty Images
While housing prices continue to rise, the rate of that growth nationally slowed in June, according to a leading gauge of the real estate market.
The S&P/Case-Shiller Home Price Indices showed that home prices throughout the country increased 6.2% since last year. Meanwhile, separate indexes that track 10 and 20 large U.S. cities showed gains of 8.1% during the same time period.
Though decent, those gains were a far cry from the double-digit growth in home prices late last year. Moreover, all three indexes showed deceleration from the prior month, and every city measured experienced lower year-over-year price growth.
"Home price gains continue to ease as they have since last fall," said David Blitzer, chairman of the index committee at S&P Dow Jones Indices. "For the first time since February 2008, all cities showed lower annual rates than the previous month. Other housing indicators — starts, existing home sales and builders' sentiment — are positive. Taken together, these point to a more normal housing sector."
Blitzer also cautioned that an increase in interest rates, which Federal Reserve chair Janet Yellen hinted at last week, may mean further deceleration if they lead to higher mortgage rates.
"Bargain basement mortgage rates won't continue forever," he said. "Recent improvements in the labor markets and comments from Fed chair Janet Yellen and others hint that interest rates could rise as soon as the first quarter of 2015. Rising mortgage rates won't send housing into a tailspin, but will further dampen price gains."
To be sure, home prices are still going up across the board. All cities reported higher prices for the third consecutive month, and price growth in markets such as Dallas and Denver has continued unabated.
Nationally, average home prices in June are back to Spring, 2005 levels. But city composites are still roughly 17% down from their peak prices in June/July of 2006.