Why Firemen Are More Likely to Own a Home than Economists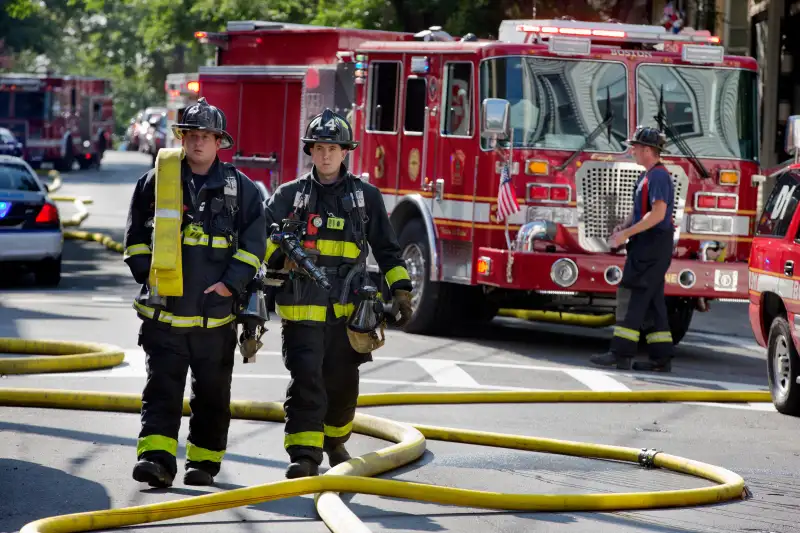 What do firemen, police officers, and farmers have in common? They're all more likely to own homes today than economists, jewelers, and accountants.
These are the results from a newly released study, done by Ancestry.com, looking at the relationship between profession and home ownership today and over time. The website teamed up with the University of Minnesota Population Center to analyze Census data between 1900 and 2012, creating a century-spanning log to show how ownership changed over the decades.
Looking at the most recent 2012 data, the research found that 79% of policemen and detectives own a home, yet only 64% of economists do. Farmers (81%) and firemen (84%) are in the top ten professions most likely to own a house, ranked above jobs like accountants (76%), and far higher than members of the armed forces (33%). Nationwide, the data shows 64% of the population owns their home.
Another surprising finding: the stereotype of the starving artist isn't necessarily reflected in the data—at least for some industries. It turns out 63% percent of artists and art teachers own homes, as well as 62% of musicians and music teachers, 63% of authors, and 57% of entertainers. It's not all roses for the artistic class, though. Just 37% of actors and actresses own a house, and that number sinks to 23% for dancers and dance teachers.
Toddy Godfrey, a senior executive at Ancestry.com, points out that there are both high and lower income professions on the most-likely-to own list, suggesting there isn't a direct relationship between high wages and ownership. Typically lucrative professions like optometry tend to own, but so do lower-paid trade and public service workers.
"You look at some of the jobs on the top of the list, and they're clientele based, or teachers, or others who are community rooted," says Godfrey. He speculates that professions most likely to own "have a long-term connection to the community they live in." That reasoning may also explain why tradesmen tend to buy instead of rent. Godfrey guesses many of these workers are tied to regional manufacturing, and therefore are more likely to set down roots.
Another trend the data suggests is that temporary and highly mobile workers tend to avoid homeownership. That could explain why so few military service members own houses, as they can be redeployed elsewhere and may choose to move once their service ends.
Finally, Godfrey highlights the fact that while ownership took a hit in the bust, the majority of Americans own their home. That's up from 32% in 1900, though most of the growth happened pre-1960. "Maybe it's come down a point in the last few years, but it's held pretty steady at two thirds," says Godfrey. "That trend has been pretty constant."
Top 10 Professions for Home Ownership in 2012
1. Optometrists: 90%
2. Toolmakers and Die Makers/Setters: 88%
3. Dentists: 87%
4. Power Station Operators: 87%
5. Forgemen and Hammermen: 84%
6. Inspectors: 84%
7. Firemen: 84%
8. Locomotive Engineers: 84%
9. Airplane Pilots and Navigators: 83%
10. Farmers: 81%
Bottom 10 Professions for Home Ownership in 2012
1. Dancers and Dance Teachers: 23%
2. Motion Picture Projectionists: 27%
3. Waiters and Waitresses: 27%
4. Counter and Fountain Workers: 28%
5. Members of the Armed Forces: 33%
6. Service Workers (except private households): 34%
7. Bartenders: 35%
8. Housekeepers and Cleaners: 35%
9. Cashiers: 36%
10. Cooks (except private households): 36%