'Boomerang' Buyers Set to Surge Back Into Housing Market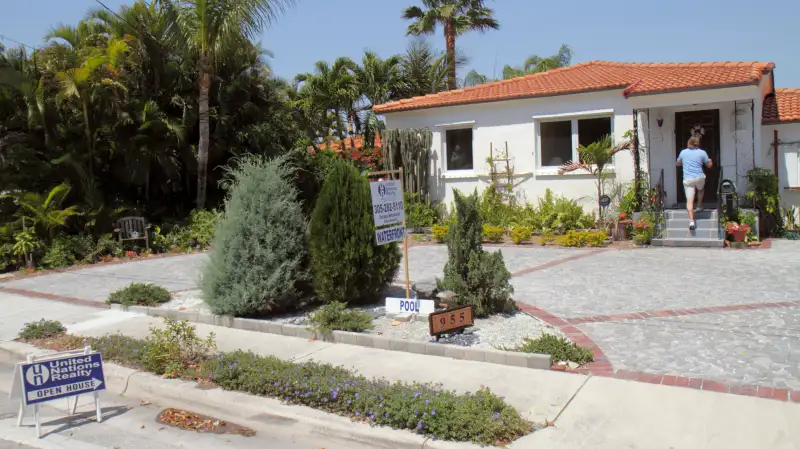 Over the next eight years, nearly 7.3 million Americans who lost their homes in the housing crash will become creditworthy enough to buy again, according to a new analysis.
RealtyTrac, a real estate information company and online marketplace for foreclosed properties, estimates that these "boomerang buyers"—those who suffered a foreclosure or short sale between 2007 and 2014—are rapidly approaching, or already past, the seven-year window "conservatively" needed to repair their credit.
This year, the firm expects, more than 550,000 of these buyers could be in a position to get back into the market. The number of newly creditworthy individuals will then top 1 million between 2016 and 2019 and gradually decline to about 455,000 in 2022.
RealtyTrac notes that the return of these former homeowners could have a strong effect on housing markets with a particular appeal to the boomerang demographic: areas with "a high percentage of housing units lost to foreclosure but where current home prices are still affordable for median income earners" and a healthy population of Gen Xers and Baby Boomers, "the two generations most likely to be boomerang buyers."
Based on those criteria, the analysis targets metro areas surrounding Phoenix (with an estimated 348,329 potential boomerang buyers), Miami (322,141), and Detroit (304,501) as the most likely to see an uptick in return buyers.
Chris Pollinger, senior vice president of sales at First Team Real Estate, told RealtyTrac that previously foreclosed Americans shouldn't rule out another try at homeownership. "The housing crisis certainly hit home the fact that homeownership is not for everyone, but those burned during the crisis should not immediately throw the baby out with the bathwater when it comes to their second chance," Pollinger said.
Here are the top 10 areas that could see a boom in boomerang buyers: