Homebuyers 'Addicted' to Online Listings—But Accuracy Is Still an Issue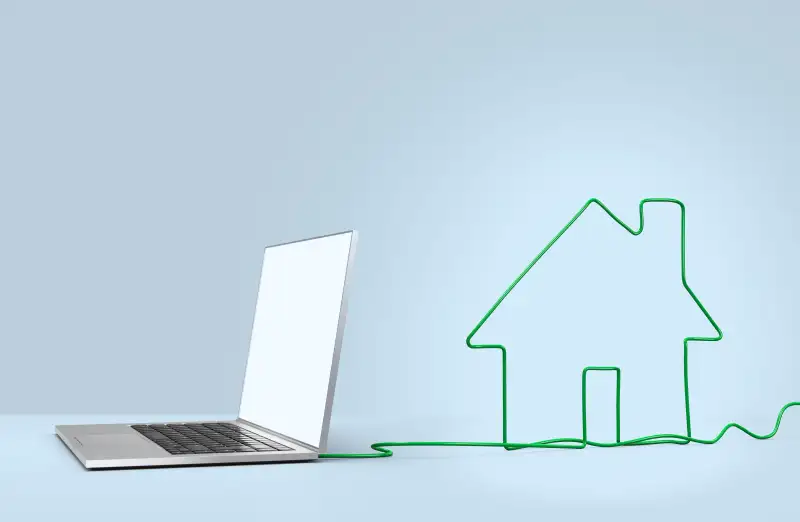 A new study from Discover Home Loans confirms the extent to which technology has transformed the way people buy and sell houses. But it also shows the limits of using online real estate sites when shopping for a home.
According to the survey, which polled 1,003 recent homebuyers on how technology affected their experience, 83% used listings sites like Zillow and Trulia, more than any other online resource. But the majority of respondents weren't always satisfied with what they found. Only 22% said online listings were always accurate. The results reinforce previous studies, which found a disparity between the accuracy of listings on third-party websites and those found on local Multiple Listing Services, the primary tool of real estate brokers. Those listings tend to be updated more quickly than consumer-facing sites.
Zillow and Trulia have previously responded to such studies, noting that their sites also offer special tools to educate buyers on neighborhoods and housing conditions, and include listings of for-sale-by-owner, premarket and new-construction homes that don't show up in MLSs.
Alison Paoli, public relations manager with Zillow, noted that while she hadn't seen the full research, "what's more important to understand about a study like this is that there is no gold standard for [accuracy in] real estate listings." She added that Zillow gives brokers, agents, and MLSs the option of sending their listings directly at no cost. "Accuracy is top priority for us," Paoli.
Accuracy aside, the survey showed that buyers still love trolling listing websites. The vast majority of respondents said technology made them feel "smarter" and "more confident," and almost half said it helped them save money. In fact, two thirds said looking at online property listings "reached the point of becoming addictive."
T.J. Freeborn, senior manager of customer experience at Discover Home Loans, said the results show that buyers still need a combination of online information and local expertise. "I think technology is an incredibly useful tool in this marketplace, but Realtors have a very deep knowledge of neighborhoods and particular homes," Freeborn said.
Discover's data shows buyers tended to shun social media when looking for houses—a surprising result in a world where virtually all other activities are in some way connected to Facebook and Twitter. Only 25% of homebuyers collected ideas on social media, and just 29% used social media to consult friends. (Given how hot some real estate markets have become, perhaps their reluctance can be chalked up to justifiable paranoia about oversharing.)
That data could have implications for home sellers. At least for now, a social media presence is far less important than making sure your home is listed online.
Get answers to your home buying questions from Money101:
How Do I Shop for a House?
How Do I Choose the Right Real Estate Agent?
How Do I Negotiate the Best Price on a New Home?