Yes, I Will Totally Fall for Budweiser's "America" Marketing Ploy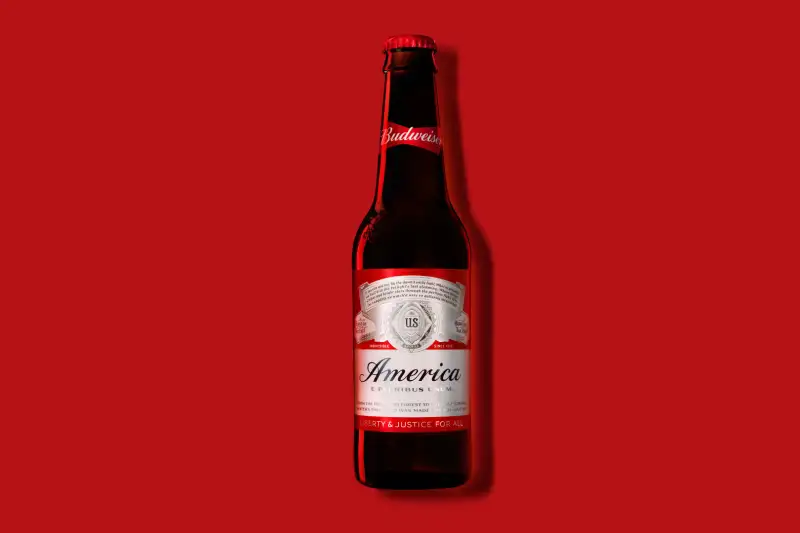 As you may have heard, Budweiser changed its name to "America" today, and while I completely see this as the blatant marketing ploy that it is, I don't care --and I will be buying a can of America at my earliest possible convenience.
Before you think it: Yes, I am aware that this was likely the company's endgame after all. Clearly they didn't expect everyone to fall for this ridiculous gambit sincerely—I mean look at the spectacular better-than-logic they used on Fast Company: "We thought nothing was more iconic than Budweiser and nothing was more iconic than America."
They know exactly what they're doing.
I'm not sure this is Bud making a play for the "ironic" buyer, just as I'm not sure if that's my own response. More accurately, it may simply be that I want to drink out of a Budweiser bottle that says "America." And maybe that's okay!
A career in journalism means peeling apart layers of advertising special effects to see what is really going on, and while I normally take "branding" with a full 26-ounce cylinder of Morton® Iodized Salt—which pretty much single-handedly solved a public health crisis—sometimes it's nice to get on board with the madness and get excited about the Emperor's New Clothes, whether they're transparent or just transparently bad.
I mean look, Bud isn't fooling anyone here. We all know the deal, Bud isn't anywhere close to my home state's magic elixir that reins at the top of the beer rankings. We know it needs to be "ice cold" to mask its taste. And we know it's color isn't really "straw" but something else. But that's okay.
This isn't the first time I've made a decision to patronize a beer based on its hollow marketing message rather than the beer itself, but it's the first time it hasn't happened during a Superbowl. Earlier this year, I wrote about how Superbowl ads are essentially a prestige play for brands to make commercials as mini-films—to top the highly competitive charts. These ads don't really convince me that American macro lagers are delicious, but when the ads are funny, they do work on me in a similar way. If I laugh at Coors, I might choose it over Bud when bringing a sixer to a party, because I'm willing to support the companies that pay the big bucks on creative minds to make me laugh. In this sense, I'm okay with them winning my dollars, because we all win if Superbowl ad breaks are really a vibrant American film festival.
And so just as I'm willing to reward Bud for making this commercial, I'm willing to reward it for having the audacity to treat its flagship beer like the joke it is. Oh, and for letting me drink out of a bottle labeled "America."