What the World's Most Popular Beer Tastes Like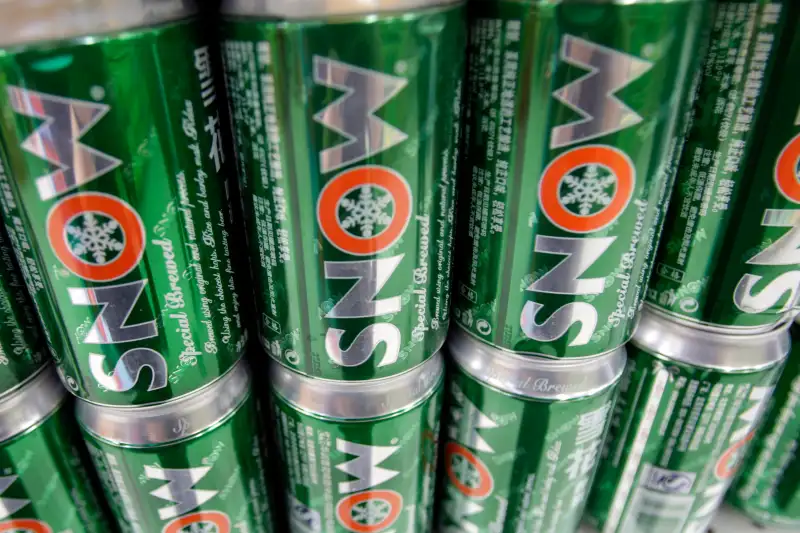 Ching, Nelson—Bloomberg/Getty Images
Every day it seems like Anheuser Busch-InBev and SABMiller, the world's #1 and $2 biggest beer manufacturers that are in the process of merging to become an even bigger company, acquire yet another beer brand to add to the portfolio.
Today, however, it was in the news for the opposite reason. In order SABMiller got a little smaller by selling its stake in the most popular beer in the world, which isn't Budweiser or Coors Light or any brand Americans are likely to have heard of.
It's a Chinese beer called Snow that holds the title for overall most sales by volume. According to Reuters, SABMiller just sold its 49% stake in Snow back to China Resources Beer, which owns the rest, in order to smooth the SABMiller-InBev merger.
The news had us wondering what the world's most popular beer actually tastes like. Apparently, we're not really missing out. "I believe it tasted like a Bud Light," says Matt Allyn, a Certified Beer Judge and co-author of Brewer's Apprentice.
If you're a data type, it got a 66—overall rating of "poor"—among reviewers at Beer Advocate. "Good for washing down the food," is one of the most complimentary comments. Maybe it's a good thing Snow isn't sold in the U.S. We have enough mediocre beer.