Budweiser Doubles Down by Mocking Craft Beer Again in Super Bowl Ad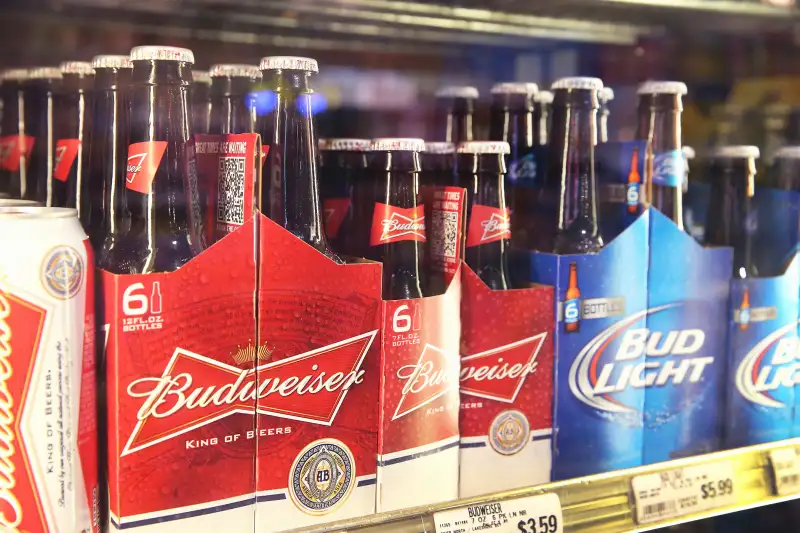 Craft beer drinkers, prepare for the hair on your presumably hipster-bearded faces to stand on end. You are being mocked, yet again, during the most widely watched TV event of the year, the Super Bowl. And yet again, it's Budweiser dishing the disses.
The fact that you yourself probably mock the "King of Beers" and Bud drinkers on a regular basis may offer some degree of comfort. But that's likely not enough to stop craft beer brewers and fans from being agitated by the latest craft beer-bashing Super Bowl ad from Budweiser.
Last year, there was considerable backlash to Bud's Super Bowl commercial, which proclaimed Bud as "proudly a macro beer" and made fun of hipster types who enjoyed fancy, "fussed over" brews. Understandably, the craft beer world was outraged, and some even created parodies of the Bud commercial.
Even fellow beer giant MillerCoors issued a statement condemning the Budweiser Super Bowl commercial. "We believe each and every style of beer is worth fussing over," the message from MillerCoors stated. "Quality isn't something that belongs to a single style of beer or a single brewer."
Read next: Big Beer's 5-Point Plan to Crush the Craft Beer Revolution
A big reason people were upset with the ad is that Budweiser's parent company, Anheuser-Busch InBev, is clearly infatuated with craft beer, and the message was hypocritical. The company has been buying up craft beer labels left and right, including brands like Breckenridge Brewery and Four Peaks very recently. What's more, Anheuser-Busch InBev not only created one of America's most popular faux indie "crafty" beers with the Shock Top label, but it is featuring Shock Top in a Super Bowl commercial this year for the first time ever.
Nonetheless, the Budweiser Super Bowl ads of this year and last mock craft beer. In fact, despite the fact that Shock Top is often served with an orange wedge—and the logo and tap handles even feature an orange—the Bud commercial this year points out that Budweiser is "Not a Fruit Cup," while showing a grizzled old-timer at the bar flicking a fruit wedge off his pint of Bud.
This year's Super Bowl ad features a pounding soundtrack and a series of proclamations pointing out what Budweiser isn't. We learn in boldface CAPS that Budweiser is...
NOT SMALL
(Most craft brewers are small, indie operations, and presumably, small is bad?)
NOT SIPPED
(Sipping is for sissies who drink beer for the taste.)
NOT SOFT
(More subtle messaging that craft beer is for wusses.)
NOT A FRUIT CUP
(See above; also, if you haven't gotten the message yet, Bud is macho, not fruity.)
NOT IMPORTED
(Considering that Anheuser-Busch InBev is not an U.S. company, Budweiser is not really an American brand either, but why point this out in a commercial seen by more than 100 million viewers? Side note: The 4,000 craft breweries in the U.S. aren't imported either, and unlike Budweiser, they are, in fact, American-owned.)
NOT FOR EVERYONE
(Something we can all agree on!)
https://www.youtube.com/watch?v=rF711XAtrVg&feature=youtu.be
If the point of such an ad is to stir up some controversy in the beer world, Bud's ad will probably succeed. Yet there's probably another reason the commercial was created with such an anti-craft stance. It's not supposed to win over craft beer drinkers by insulting them. That would never work.
Read next: Why Super Bowl Advertisers Are OK That the Commercials Don't Boost Sales
Instead, the goal seems to be making Budweiser drinkers feel OK, perhaps even proud, that they are Budweiser drinkers. They aren't trendy. They aren't soft or small, or fruity. And apparently, they feel so insecure that they need for Budweiser to point all of this out.