Here's Why Business Travelers Are Ditching Taxis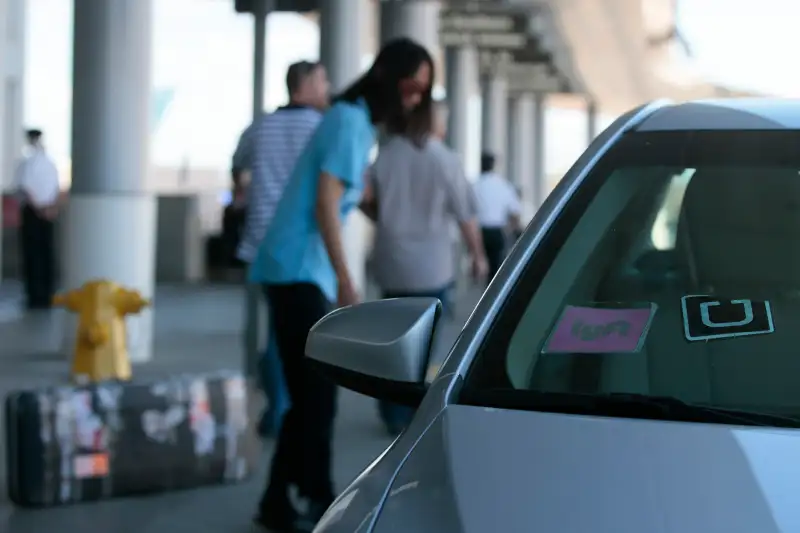 Robert Gauthier—LA Times via Getty Images
Taxi stands and rental-car counters are frequent destinations for business travelers, but road warriors are increasingly avoiding yellow cabs and rentals in favor of ride-hailing services like Uber and Lyft.
A new study by Certify, an expense-management platform, finds that the sharing economy had a major breakthrough last quarter: Uber and Lyft are officially now more popular than conventional taxis and rental cars. A combined 52% of ground transportation receipts processed by Certify in the third quarter of 2016 were for these two ride-hailing service. (Uber comprised the lion's share, making up 48% of receipts, while Lyft generated 4%.) Taxis fell from 14% in the previous quarter to 12%, and car rentals slipped from 37% to 36% of receipts.
Read next: Uber Gift Cards Are Now a Thing You Can Buy
Even as recently as a year ago, the landscape was very different: Rental cars were the largest single category, responsible for 44% of receipts, followed by ride-hailing/sharing at 24%, with taxis bringing up the rear at 22%.
When taxis and ride-hailing services are compared head-to-head (not including rental cars), it's clear that Uber and Lyft have taken a big bite out of taxis' business. As recently as the first quarter of 2014, Lyft's market share was barely a trace on Certify, and Uber made up just 18% of all receipts, with taxis taking the remaining 82%. Compare that to now: Uber now commands 75% of the market, with Lyft taking 6% and taxis' share of the market shrinking to less than 20%.
Uber has drawn complaints for surge pricing that can bring the cost of a ride home on busy nights like New Year's Eve up to an eye-popping $300 or $400, but higher prices don't seem to be a factor in the traffic that ride-hailing apps are seeing from business travelers. Certify's data finds that the average Uber ride costs $22.91, compared with the average taxi fare of $35.91. Lyft is even more of a bargain, with an average fare of $21.80. Some of the discrepancy may come from the variety of service tiers Uber and Lyft offer: If you don't feel like springing for the high-end options (Black and Premier, respectively), you can elect a small car to save a few bucks, or share a ride with strangers and save even more.
Read next: Uber Reveals How Much Its Drivers Really Earn—Sort Of
Uber also cut prices in 100 cities at the beginning of this year in a bid to goose ridership after the free-spending holiday season was over, the third year in a row it has run these kinds of promotions.
Certify dug further into the numbers and found that there are distinct regional preferences. Tech-friendly San Francisco is the top city for both Uber and Lyft, accounting for about 11% and 15%, respectively, of receipts for those services. New Yorkers (or business travelers visiting the Big Apple) are still loyal to their yellow cabs, though: Nearly 20% of taxi receipts come out of New York City.