Uber Slashes the Price of Rides in More Than 100 Cities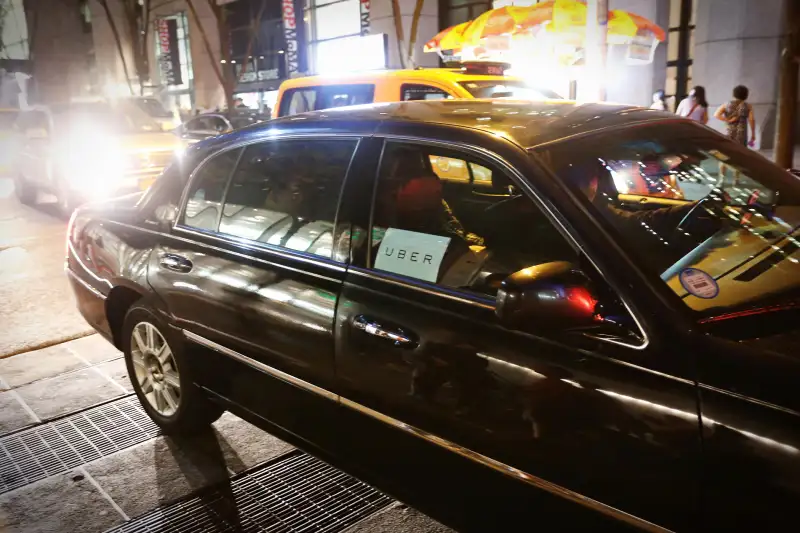 You may be looking forward to spending cold winter evenings hunkered down at home. But Uber has other plans for you. The ride-sharing service is combating its seasonal drop in demand by cutting prices in more than 100 U.S. and Canadian cities, according to a statement posted on the company's website Saturday.
The size of the discount depends on the city. The cuts also are contingent on results; if they don't boost demand, Uber will tweak rates and perhaps eliminate discounts entirely. The company says it also will guarantee earnings for drivers during the winter slump.
For some cities, this is the third year in a row that Uber has temporarily slashed prices. The company says earnings have increased each year seasonal discounts have been offered in cities such as Los Angeles, Washington, D.C., and Boston.
In other areas, however, Uber admits the strategy hasn't always worked perfectly. In Seattle, it decided to reverse price cuts entirely "when it became obvious that prices were already low enough." Last year, in Charlotte, N.C., Uber reeled back a 40-percent price cut to 29 percent. The cut helped driver earnings there jump by 20 percent in 2015, the company said.
"While pricing is a science, every city is different: different economic circumstances; different regulations; different competition," Uber said in the statement.