Why You Can't Take an Uber Home From the Airport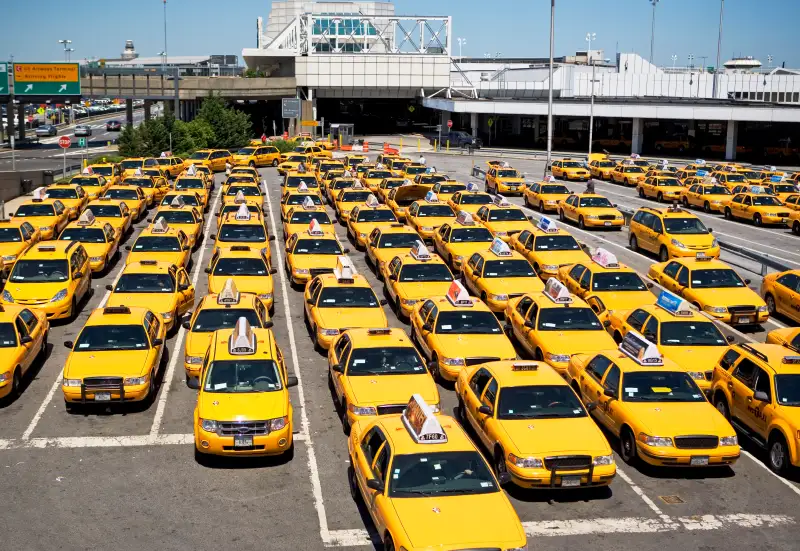 If you're looking for a ride home from the airport, odds are you're not getting it from Uber.
That's because 10 of the 40 busiest U.S. airports—including Atlanta, Orlando, Detroit, Boston and Philadelphia–don't allow pickups unless drivers have a chauffeur's license or livery plates, the Wall Street Journal reported. Others, like Kansas City and both Houston-area airports, allow Uber drivers but not Lyft.
While bans are loosely enforced in some cities, others—like Orlando, which uses undercover agents who pose as travelers to nab rule-breaking drivers—take their ride-sharing bans seriously. Miami airport police have issued 4,000 citations to ride-sharing drivers over the past several years, each amounting to a $1,010 fine. Miami-Dade County, however, approved an ordinance allowing ride-sharing companies in May. Lyft has a permit to operate at the airport, but Uber does not.
Read More: Why Your Uber Driver Now Expects a Tip on Top of the Fare
Of course, some travelers have figured out how to get around restrictions, by taking shuttle buses to rental car lots and summoning cars from there. Other times, drivers will remove the Uber or Lyft logos from their vehicles and ask passengers to sit in the front seat. Still, the rules have sidelined the ride-sharing giants from many airports—and limited travelers' transportation options.
The reason for the strict rules is that taxi and limo drivers must have city licenses or permits and pay fees for each pickup. Airports are one of their most profitable locations, and they've fought hard in many cities to keep Uber and Lyft out by staging protests and lobbying city and state officials.
Uber and Lyft, however, are aggressively pushing to carve out a share of the lucrative travel market, particularly by catering to business travelers (11% of whom use ride-hailing services, according to a survey from the Global Business Travel Association). Both have made marketing deals with airlines, and Lyft has said it will begin letting users schedule rides to the airport in advance so travelers with early morning flights aren't left uncertain of whether a ride will be available in the wee hours.
The tide is also changing in other cities; Seattle, Minneapolis and New Orleans started allowing legal ride-sharing pickups at their airports this year. In some cities where ride-sharing services have emerged victorious, they have agreed to pay per-trip fees to airports or for company permits, like taxis do.