Carrier Workers Are Skeptical of Donald Trump's Plan to Save Their Jobs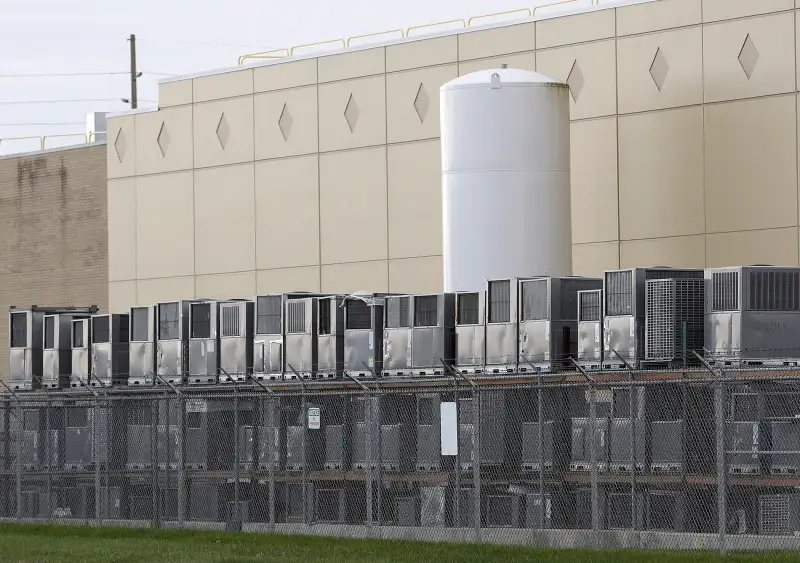 President-elect Donald Trump will be in Indiana today to celebrate an agreement with the Carrier Corp. to keep its air-conditioner plant open in Indianapolis, saving 1,000 jobs in the process. The company had planned to shift operations to Mexico, so the announcement is being viewed as a big win for the incoming administration, which has promised to create jobs and stop manufacturing companies from fleeing the country.
Critics have expressed concerns about how the deal went down—and what the arrangement means for future negotiations between big business and the Trump-Pence team.
"In essence, United Technologies took Trump hostage and won," former presidential candidate and current U.S. Senator Bernie Sanders wrote in a Washington Post op-ed. Though the terms of the deal haven't been released, United Technologies gets about 10% of its annual $55 billion in revenues via federal government contracts, and Carrier said it is getting "financial incentives" to stay in the U.S.
"Trump has endangered the jobs of workers who were previously safe in the United States," Sanders explained. "Why? Because he has signaled to every corporation in America that they can threaten to offshore jobs in exchange for business-friendly tax benefits and incentives."
The economist Tyler Cowen wrote earlier this week that there would be "serious negative consequences" if the new administration routinely stepped in to prevent companies from offshoring jobs, thereby "politicizing many business decisions." Among the risks are abundant backroom deals and crony capitalism run amuck. Also, there are the dangers that American companies would become less competitive globally because of higher labor costs, and that "stopping the closure of old plants would lock the U.S. into earlier technologies and modes of production, limiting progress and economic advancement."
If there's one group that must be unabashedly happy about the Carrier plant staying open in Indiana, it must be the workers at the factory themselves, right? Many are indeed relieved that they won't be losing their jobs.
"I've got a baby on the way, and you know, it's a blessing," Dominique Anthony, who has worked at the Carrier plant for 13 years, told the Indianapolis Star on Wednesday. "A great Christmas present."
Read Next: 7 Money Promises Donald Trump Made — But Might Not Keep
Many other Carrier workers, however, expressed deep skepticism about the arrangement. "We don't know anything. We don't have any details on how they worked it out. We just know that supposedly he's saving 1,000 jobs. But what does that really mean?" Donnisha Taylor, a 12-year veteran of the Carrier plant said to the Star. "Something is fishy. Something is not adding up."
Brenda Battle, a Carrier employee for 24 years, said she was happy workers will be keeping their jobs, but based on previous difficulties negotiating with their employer assumes the final deal won't be great for workers. "As of yet we don't know what kind of concessions we're going to have to put up with to keep our jobs," she said. "I smell a rat."