17% of Americans Are at Risk of 'Unaffordable' Insurance Under GOP Healthcare Bill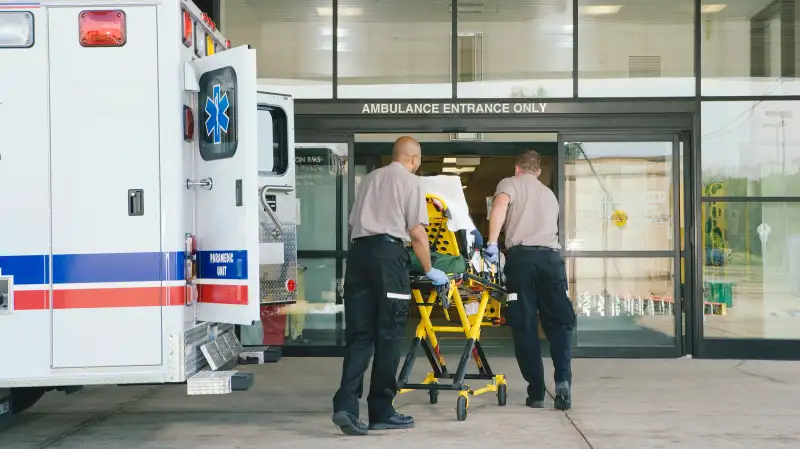 About 17% of the U.S. population, or roughly 54 million people, lives in states where comprehensive health insurance could become unaffordable for certain consumers under the House healthcare bill, according to an analysis released Wednesday by the Congressional Budget Office (CBO).
People at risk are those who have to turn to the individual market for health coverage and who have serious medical conditions, including those with pre-existing conditions and those with newly diagnosed conditions or injuries. Men and women who don't fall into those circumstances now could find themselves in a hazardous spot due to a job loss and illness.
The widely anticipated report includes the impact of two amendments added to the American Health Care Act (AHCA) after the CBO analyzed earlier versions of the legislation in March, additions that helped the bill narrowly pass the House of Representatives on May 4. One of the amendments gives wide latitude to states to request waivers from Obamacare provisions designed to ensure comprehensive coverage for everyone, regardless of health status.
Certain basic parameters of the bill didn't change much from the March report, according to the CBO. The bill would result in an additional 23 million losing coverage by 2026, compared with under current law; under the prior iteration of the AHCA, an additional 24 million would have lost coverage. The newer version would reduce the federal deficit by an estimated $119 billion through 2026, or $32 billion less than the prior version. Both versions of the bill would gut Medicaid, cutting $834 billion from the program through 2026 in the version that passed the House.
The big change in the latest version is the ability of states to apply for certain waivers: One would allow insurers to charge unhealthy people higher premiums, and another would allow states to set their own definition of essential health benefits. Obamacare required most plans to include a comprehensive set of benefits, including mental health and maternity coverage.
The CBO didn't specify which states would choose to apply for both waivers, saying only that one-sixth of the population lived in them. In these states, people on the individual market "who are less healthy would ultimately be unable to purchase comprehensive non group health insurance at premiums comparable to those under current law, if they could purchase it at all," the report says. Less healthy people could face "extremely high premiums" in these states, it notes. Older, lower-income consumers would be among the hardest hit with premium increases. The CBO did not provide premium projections in states that requested both waivers, since estimates would be less meaningful in markets especially vulnerable to collapse, a staffer said on a briefing call.
The American Health Care Act is now in the Senate's hands, and Wednesday's score will inform senators' work as they draft their own version of the bill, experts say. Some Republican leaders want to help President Donald Trump deliver his campaign promise to repeal and replace Obamacare.
To be sure, Obamacare (formally known as the Affordable Care Act , or ACA) is not without problems. Since 2013, the year before the law took full effect, individual premiums have nearly doubled for the roughly 15% of consumers who make too much to qualify for government premium assistance, according to a recent analysis by eHealth (the vast majority who receive subsidies have largely been insulated from these increases). What's more, insurers citing losses continue to drop out of the Obamacare marketplaces, leaving an increasing number of counties in danger of having few or no options for 2018 coverage.
The House bill eliminates certain taxes on higher earners that Obamacare levied to finance the law's coverage expansion, and some experts say the Trump administration could choose to strengthen the Affordable Care Act instead of dismantling it and weakening patient protections to lavish tax cuts on the rich.