If You're Looking for Last-Minute Cruise Bargains, That Ship Has Sailed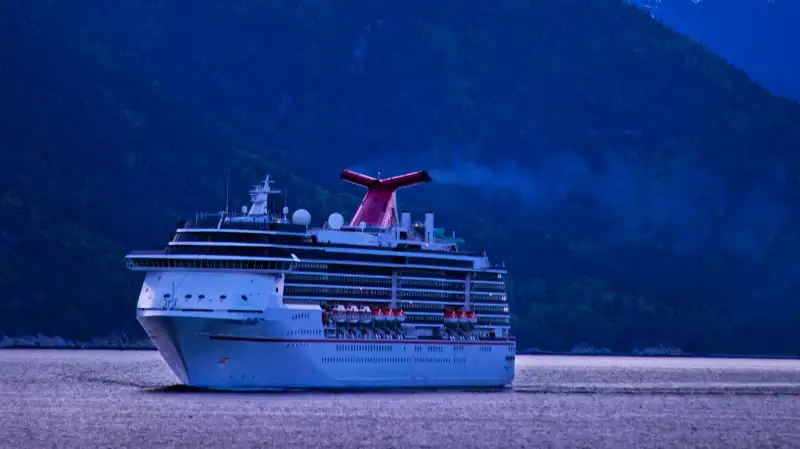 This week, the Tampa Bay Times noted that travelers accustomed to easily snagging last-minute cruise bargains are in for a rude awakening: "The super-cheap deals to the islands might be starting to dry up."
In fact, the amazing last-minute deals that popped up a year or so ago (think: $149 for a four-night cruise) are gone, perhaps for good.
The Tampa Bay Times' warning was issued in reaction to the better-than-expected second quarter earnings report from Carnival Corp., the world's largest cruise company, which operates brands such as Costa, Cunard, Holland America, and, of course, Carnival itself. "It feels like we've turned a bit of a corner," CEO Arnold Donald told analysts during a conference call about the report. And just in time: For quite a while, Carnival's reputation seemed like it would never stop sinking.
The so-called "poop cruise" episode of early 2013, in which passengers on the Carnival Triumph were left stranded for five days without fully functional toilets, killed demand across the cruise industry for a spell. That and a few other ugly cruise ship incidents helped spur on a long period of heavy discounting to draw travelers back to the sea. The discounts were especially significant for passengers booking at the last minute, and for Carnival brand sailings in particular. Carnival cruise deals in the Caribbean averaging out to under $50 per day became regular sightings for much of 2013.
The rough year coincided with a change in leadership at Carnival, with new CEO Donald given the responsibility of righting the ship. The mission was not only to fill more cruise cabins, but to do so while raising prices, all at the same time facing more competition in the form of a slew of newly launched ships, in the Caribbean in particular. Oh, and all of this has to happen without raising prices so high that one of the industry's main selling points—cruising as cost-effective vacation—gets undermined.
Arnold told investors this week that Carnival has at least been successful in its goal to "drive higher ticket prices" over the past few months. According to data cited by the industry publication Travel Weekly, prices for Carnival's flagship cruises sold within three months of departure were up 11.6% in April 2014 compared with a year earlier. During the desperate period of April 2013 to September 2013, by contrast, "close-in prices" for Carnival cruises were down 12% to 15%.
What comes as something of a surprise is that Carnival seems to be accepting that its persistence to keep (relatively) high prices essentially means that it will come up short in the goal of filling more cruise cabins. Normally, many cruise lines—and Carnival in particular—operate under the assumption that it's better to sell a stateroom at a discount than it is to set sail with that room empty. The hope is that even if the cabin is sold at a loss, the passengers wind up boosting revenues via on-board spending on alcohol, excursions, and other extras.
Instead, Carnival has been trying to avoid steep discounting, and executives say the company will stick to that plan going forward. "We're holding the price and giving up the occupancy, and that's worked very well for us over the last year," said Chief Financial Officer David Bernstein, via Businessweek. "We'll keep looking at that."
"We do see ticket prices being higher in the Caribbean," Carnival's Donald told investors.
Thus far, analysts are in favor of Carnival's approach. The Miami Herald quoted a note to investors from Morningstar equity analyst Jaime Katz, who wrote, "On the pricing side, we view the decision to accept lower occupancy rates at stable prices as wise." The move is especially supposed to put Carnival in good shape next year, when fewer ships are expected to be competing in the Caribbean. Katz wrote that keep prices high now "positions the company to capture better pricing in 2015, when capacity in the weaker-priced Caribbean will decline materially, shifting the supply demand equilibrium."
What that all means to travelers is that by next summer, if not sooner, bargain-basement cruise deals are likely to be the exception rather than the rule.
Even so, cruise experts say that there are still excellent deals available for those who shop carefully and book strategically. "Even with reports of pricing inching up, we're still noticing some pretty significant deals being offered by cruise lines and agents through 2015—fares averaging between $50 and $100 per night, per person," Colleen McDaniel, managing editor of Cruise Critic, explained via e-mail. "We're also seeing a number of lines offering add-on value–things like onboard credit, drink packages and included gratuities. So even if fares do rise a bit, these packaged add-ons still offer great value, saving cruisers hundreds of dollars."
Generally speaking, travelers scoop up the best cruise deals in one of two ways: booking very early (when early bird promotions are abundant) or booking very late (when cruise companies get antsy to fill half-full ships).