$20 Flights! Here's the Latest Round of Super Cheap Airfare Deals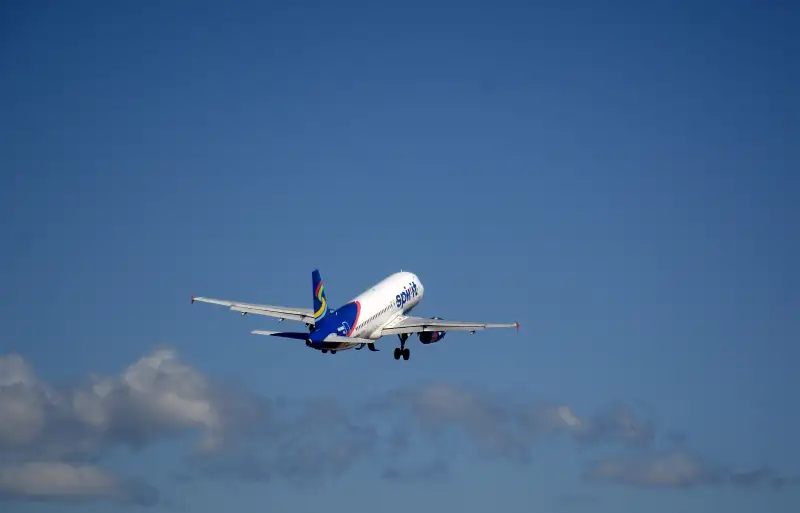 Robert Alexander—Getty Images
If it's Tuesday, there must be another round of cheap flight deals.
Almost like clockwork, several of America's airlines have recently been releasing fresh flight sales once a week, and a new round of low-price airfares has just arrived—with flights as cheap as $20 a pop.
In many cases, the fares are phenomenally cheap. If you're wondering how the latest airfare sales compare to others that have popped up recently, check out our roundups here and here. Also, take a look at our tips for finding the lowest airfares in 2017, which includes tools that'll clue you in on how much travelers usually pay for any given route.
Now, on to the deals. First up is the new sale from JetBlue, with the lowest prices good for travel on Tuesdays and Wednesdays from February 1 to May 24 (with some blackout dates during peak travel weeks). Availability is limited, and tickets must be purchased by Wednesday, January 25, to get one-way fares such as these:
Boston to New York (LaGuardia): $34
Washington, D.C. (DCA) to Hartford: $34
Fort Lauderdale to New Orleans: $44
Long Beach to San Jose: $44
Fort Lauderdale to Pittsburgh: $54
Orlando to Baltimore: $59
Baltimore to Fort Lauderdale: $64
Long Beach to Salt Lake City: $69
New York (LaGuardia or JFK) to Fort Lauderdale: $64
Chicago to Fort Lauderdale: $69
New York (JFK) to Nassau, Bahamas: $84
Buffalo to Los Angeles: $109
Denver to New York (JFK): $109
San Francisco to Fort Lauderdale: $114
Meanwhile, time is running out for an ongoing Southwest Airlines sale, which is set to end this week. Fares such as those highlighted below are available for reservations until Thursday, January 26, with the lowest prices good for travel any day of the week other than Friday and Sunday, now through May 24.
Las Vegas to Long Beach: $39
Hartford to Baltimore: $54
Nashville to Charlotte: $54
Sacramento to San Diego: $59
Indianapolis to Washington (DCA): $59
Salt Lake City to Burbank: $74
Milwaukee to Dallas (Love): $75
Newark to Orlando: $82
Portland (OR) to Los Angeles: $87
There are two other low-fare airline sales of note available right now, from Spirit Airlines and Frontier Airlines. Be aware, however, that both sets of deals have extremely limited availability at the lowest prices. What's more, both of these airlines are known for including only the absolute bare minimum with a flight ticket: If you want anything beyond basic transportation—luggage (checked or carryon), seat reservations, food or entertainment on the plane, etc.—expect to pay an additional fee.
All that said, some of the flight prices are extraordinarily cheap. So if you're OK with the pricing structure and have the flexibility to snag one of the cheaper fares, there are amazing deals to be had. Here's a sampling of the promotional prices on select dates from Spirit Airlines, valid for booking only through midnight on Tuesday, January 24:
Baltimore to Detroit: $36
Las Vegas to Oakland: $36
Buffalo to Orlando: $36
Denver to Phoenix: $36
Kansas City to Los Angeles: $43
Fort Myers to Minneapolis: $46
Chicago to Orlando: $54
Detroit to New Orleans: $58
Cleveland to Las Vegas: $60
And here are some of the cheapest prices available on Frontier Airlines, generally found on Mondays and Wednesdays in the weeks ahead:
Chicago to West Palm Beach: $20
Cincinnati to Tampa: $20
Dallas to Denver $20
Denver to Las Vegas: $20
Charlotte to Orlando: $20
Colorado Springs to Phoenix: $20