Frontier Airlines Is Selling $20 Flights Right Now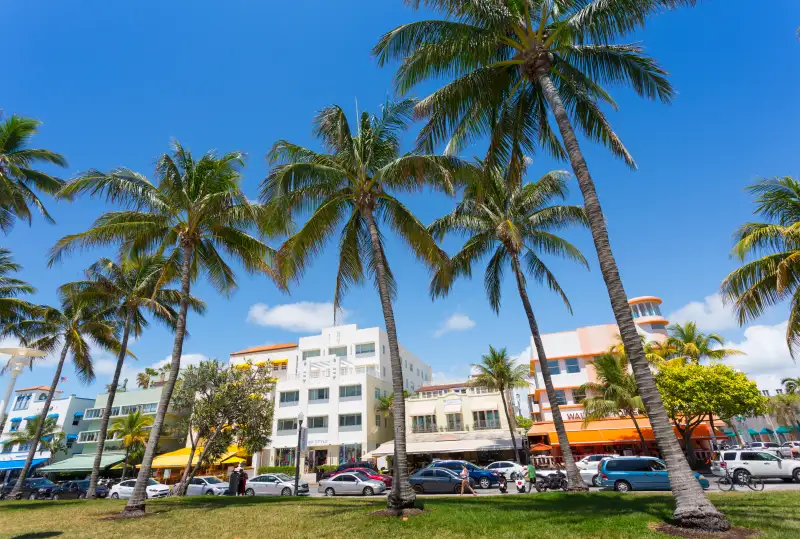 Frank Fell - Getty Images/Robert Harding World Imagery
Late fall tends to be a slow period for travel—meaning airlines must regularly resort to cheap flight deals to entice people to book airfare.
The new sale from Frontier Airlines shows just how far carriers will go to try to fill airplanes: Select flights are being listed starting at only $20 one way for travel between November 29 and December 19.
We scoped out the options, and it turns out flight prices are actually a little cheaper than $20. With taxes and fees added in, the total cost of some one-way trips on Frontier come to only $19.20 right now. The deals must be booked no later than Wednesday, November 1.
Mind you, that price is just for basic transportation; Frontier charges extra fees for a wide ranges of services. These extras include seat reservations ($9 to $19 one way when you're booking on the site), checked bags (from $30 each), and a standard piece of carryon luggage ($35). Fees can be even higher if you wait till you get to the airport. Frontier passengers are allowed to bring on a personal item—a handbag, for example—at no extra charge, however, so long as it fits underneath the seat in front of you.
But these policies are reasonable tradeoffs if the flight costs are as phenomenally cheap as they are on Frontier right now. As you'd imagine, we found the most availability at the prices below for midweek departures, with significantly higher fares for flights leaving on Fridays and Sundays.
Here are the deals.
Atlanta to Miami: $20
Denver to Albuquerque: $20
Knoxville to Orlando: $20
Las Vegas to San Jose: $20
Las Vegas to Salt Lake City: $20
New Orleans to Orlando: $20
Orlando to Raleigh-Durham: $20
San Antonio to New Orleans: $20
Trenton to Orlando: $24
Charlotte to Philadelphia: $25
Trenton to Charlotte: $25
Atlanta to Austin: $29
Atlanta to Orlando: $29
Cincinnati to Miami: $29
Denver to Phoenix: $29
Oklahoma City to Denver: $29
Las Vegas to Denver: $29
Philadelphia to Miami: $29
Phoenix to San Antonio: $29
Trenton to Miami: $29
West Palm Beach to Philadelphia: $29
Bismarck to Las Vegas: $34
Chicago (O'Hare) to Miami: $34
Cleveland to Orlando: $34
Cleveland to Miami: $34
Cleveland to Tampa: $34
Colorado Springs to Las Vegas: $34
Denver to Cedar Rapids: $34