Frontier Airlines Just Announced a Bunch of $29 Flights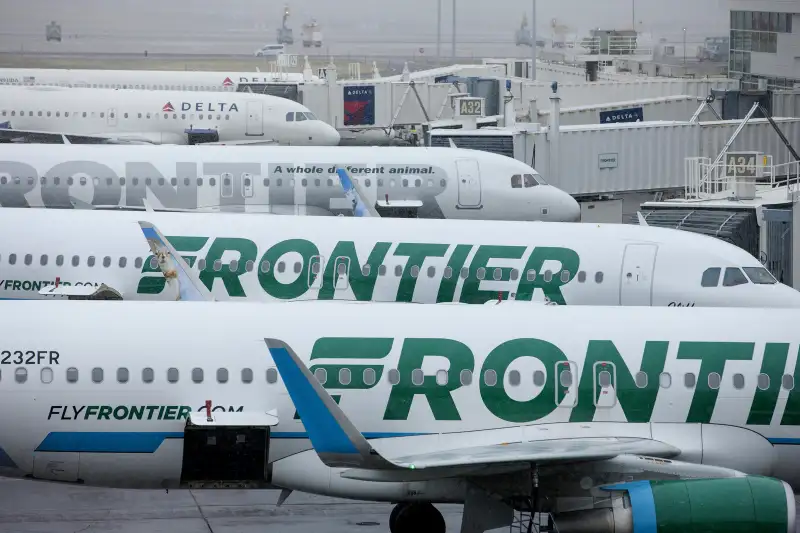 Matt Staver—Bloomberg/Getty Images
Low-fare specialist Frontier Airlines just launched a bunch of cheap flights on select routes around the country—with deals as low as $29 each way, and in some cases $20.
The routes on sale include trips like Atlanta to Orlando, Kansas City to Tampa, Austin to San Diego, Philadelphia to West Palm Beach, and Providence to New Orleans. To get the cheapest prices, travelers must book no later than Wednesday, January 10, and a seven-day advance purchase is required. Departures are valid from January 16 to February 14, and availability is limited.
To get the $20 price, you must be a member of Frontier's "Discount Den" club; membership costs $49.99 annually. If you're not a member, fares on these routes start at $29—which is how we're listing them below. Still, no matter if you're paying $20 or $29, these are some truly great flight deals.
Before you go browsing for flights, also take note that discount airlines like Frontier And Spirit are known for charging extra for any amenity above basic transportation—so travelers should expect additional fees for services like baggage (carryon or checked), advance seat reservations, and such.
Here are some of the routes on sale from Frontier right now:
Albuquerque to Denver: $29
Atlanta to Orlando: $29
Atlanta to Austin: $29
Atlanta to San Antonio: $29
Austin to Phoenix: $29
Austin to San Diego: $29
Cincinnati to New York (La Guardia): $29
Denver to Phoenix: $29
Kansas City to Tampa: $29
Long Island-Islip to Fort Myers: $29
Long Island-Islip to Tampa: $29
Las Vegas to Salt Lake City: $29
Las Vegas to San Francisco: $29
Miami to Providence: $29
New Orleans to Orlando: $29
Philadelphia to West Palm Beach: $29
Providence to New Orleans: $29