Why American Drivers Have Stopped Buying Small Cars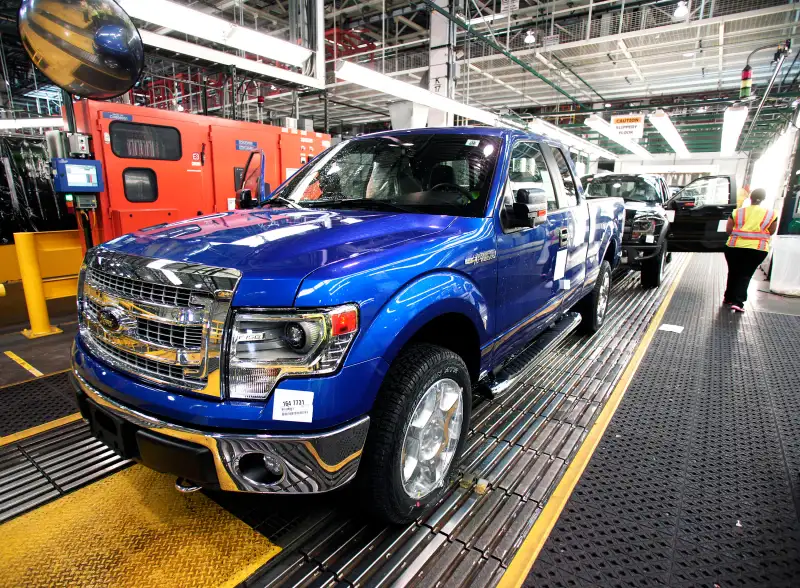 Bill Pugliano—Getty Images
In the mid-2000s, gas prices and environmental concerns deflated the robust SUV boom had dominated since the late '90s. Suddenly, a Hummer or a Ford Expedition was considered gauche, or even an ethical liability, and small and hybrid cars began taking over.
That all seems to be over right now, thanks to extremely low gas prices and the rise of crossover vehicles, according to the Detroit Free Press.
The casualty list of small cars is staggering. Fiat Chrysler is canceling the small Dodge Dart and mid-size Chrysler 200, Ford is pausing the Focus, and Toyota is killing off the small, fuel-efficient Scion brand entirely (selling the remaining stock as mainstream Toyotas). Other models have moved production from Michigan to Mexico, to cut costs in the tough market.
Back in 2009, the Fiat Chrysler CEO Sergio Marchionne told the Free Press, "if you don't have a competitive midsize sedan, you're a nobody." But such days are decidedly over, for now at least.
With fuel costs no longer nudging consumers towards small cars—their "practicality quotient" only works when the savings is palpable—consumers are flocking to crossover vehicles, small SUVs, and pickup trucks. This sentiment has devastated electric cars and hybrids as well; the Cadillac ELR was just shut down, and sales of the Toyota Prius have plummeted.
For the industry overall, however, this is a boon. Big cars have a higher profit margin than little ones. At the same time, continued strong sales for big, gas-powered cars stokes our reliance on fossil fuels, a habit that takes time to wean off. This is a cycle that's happened before: After the 1970s gasoline crisis, fuel economy was suddenly a national concern, but once gas prices retreated this concern was quickly forgotten and the SUV became the standard.
Small, fuel efficient cars will most certainly return to a heyday, however. If the circle has indeed been completed, we'll come back to our little hatchbacks when gas goes back to $4 a gallon.