Insider Tips for Choosing a Great Cheap Wine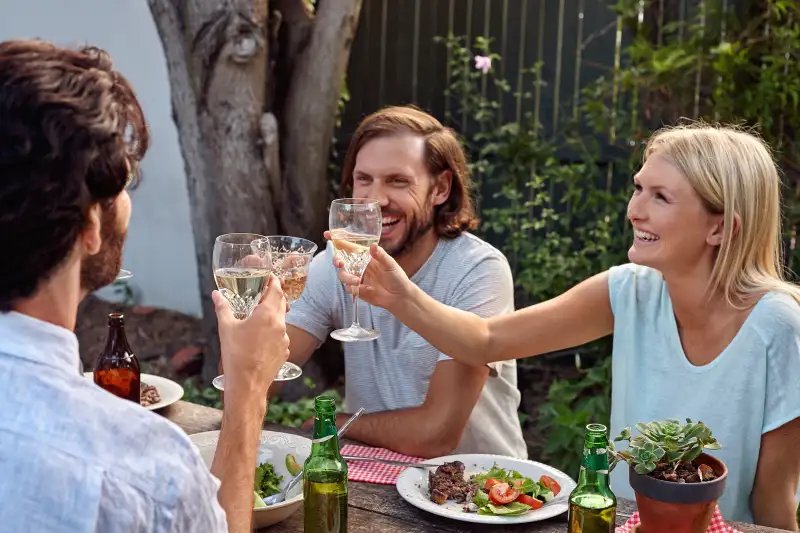 If you love wine but don't have endless cash to spare, choosing a bottle can be tricky. The problem isn't a lack of low-priced options: The wine industry is growing rapidly and new inexpensive wines show up on wine shop shelves all the time.
The challenge is finding gems among potentially humdrum choices: How do you know which sub-$20 white wine to choose for your summer BBQ? Or decide how cheap is too cheap at a restaurant?
There's good news for wine-lovers with little cash to spare: Studies show that most people can't actually taste the difference between cheap and expensive wine.
And whether or not you have an especially sensitive palate, there are great values to be found if you shop smart. Here are some rules of thumb you can follow to end up with the finest wine possible on a frugal budget.
1. Look for Lesser-Known Varietals
Wines that Americans love—like Chardonnays—effectively come with a popularity "tax," and tend to be the most overpriced. It follows that you'll get a better deal if you look where others don't, says Cornell Hospitality School wine lecturer Cheryl Stanley.
"Be adventurous," Stanley says. "There are great values in some lesser known varietals and or regions."
Those include wines from places with cheap labor costs and lots of inexpensive land, like Malbecs from Mendoza, Argentina, says Food & Wine executive wine editor Ray Isle.
2. Befriend Your Shopkeeper
If you can, try to find a local wine shop with employees who really care about their product.
"Don't be afraid to give the retailer the price point you are willing to spend. They should know their inventory and be able to guide you to a great wine," says Stanley.
The best part: Many neighborhood stores will be willing to give discounts to frequent shoppers.
3. Beware the "Second-Cheapest Wine" Rule
Generally you shouldn't buy the second-cheapest wine at a restaurant, says Isle, unless you happen to know and love it.
Back in the day, wine-drinkers were advised to always go for the second-least-expensive wines on the menu, since they tended to be the best value (and—of course—nobody wants to seem miserly in front of a date).
But restaurateurs caught on, and now the second-cheapest wines tend to be the most marked up: A good reason to just go ahead and order that least expensive bottle. The good news, says Isle, is that any sommelier worth his or her salt will likely make sure that even the cheapest bottle on the menu is going to be great.
4. Skip "Finicky" Varietals
Some grapes simply don't lend themselves to cheap wine, says Isle.
You see lots of cheap Pinot Noirs out there, for example, but since the varietal's grapes are challenging to grow, those bottles are less like to be good value—and more likely to be cheap for a reason.
Higher production costs mean higher prices for the good stuff.
5. Get Technological
Arm yourself with free apps like Delectable, which lets you scan an unfamiliar label with your smartphone camera and view reviews and ratings from other people who have tried that bottle—kind of like a Yelp for wines.