Long-Lasting LED Bulbs Now 90% Cheaper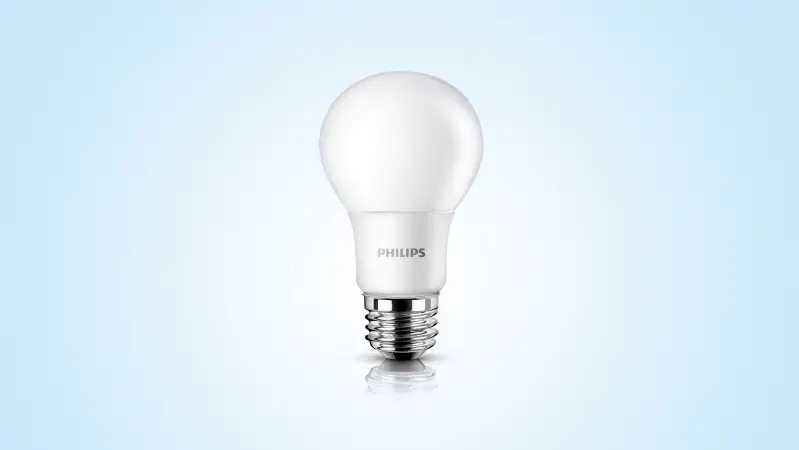 Around Earth Day 2013, the average price of an LED lightbulb with the equivalent brightness of a 60W incandescent bulb was about $25. The average American house has roughly 40 lightbulbs, so upgrading your home to LED cost a cool $1,000.
But, as with virtually every emerging tech and consumer product, prices for LED bulbs have dropped steadily as manufacturing has ramped up and the products have been embraced in the mainstream. When This Old House published a guide to LED bulbs a year ago, most of the 60W equivalent bulbs it recommended sold at retail for $20, some went as high as $35, and one outlier was priced at a comparatively cheap $10. Manufacturers and retailers have also periodically used coupons and rebates to further bring down the cost and tempt consumers into into buying unfamiliar, non-incandescent bulbs.
Now, during Earth Day week, Philips Lighting has introduced a long-lasting LED bulb that's simply "Too Cheap to Ignore," as Wired put it. The 60W equivalent bulb will sell at retail for $4.97, no coupon or rebate required. What's more, starting May 1, Home Depot will be selling two-packs for a limited time for that same $4.97.
So essentially these efficient bulbs, which have a 10-year lifespan and are expected to add just $1.02 to your annual utility bill, cost slightly less than $2.50 apiece. Remember, two years ago the typical price of a similar bulb on the market was $25. Prices have come down by a factor of ten in a remarkably short period of time, and the total cost of outfitting your home with LED bulbs can run as little as $100, rather than the $1,000 outlay a couple of years ago.
It's been estimated that 70% of lightbulbs in the U.S. are inefficient models—usually old-fashioned incandescent bulbs. But government regulations improving the energy efficiency of bulbs are more or less phasing out the usage of incandescent bulbs. A few years ago, some shoppers were buying up all the incandescent bulbs they could find out of fear they wouldn't be available in the future—and that they'd be stuck with overpriced alternatives that some deemed inferior. As the cost of innovative bulbs has declined and quality has improved, however, the argument in favor of old-school, inefficient incandescents has been harder to make.
For instance, Home Depot still has 40-watt and 60-watt Philips incandescent bulbs for sale, and at $3 and $4, respectively, for a two-pack they're cheaper than the new LED bulb offer. Yet the incandescent bulbs have an expected lifespan of 1.5 to 2.7 years, compared with 10 years for the new 60W-equivalent LED bulbs. What's more, the estimated energy cost of using the 60-watt incandescent bulb is $7.23, compared with $1.02 for the LED bulb.
Overall, now that LED retail prices have come down so substantially, there isn't much debate about which option provides more value. Clearly, in this instance, paying a little more upfront will save you money in the long run.