Check Out This Record-Breaking, Futuristic Superyacht As It's Delivered to Its Russian Billionaire Owner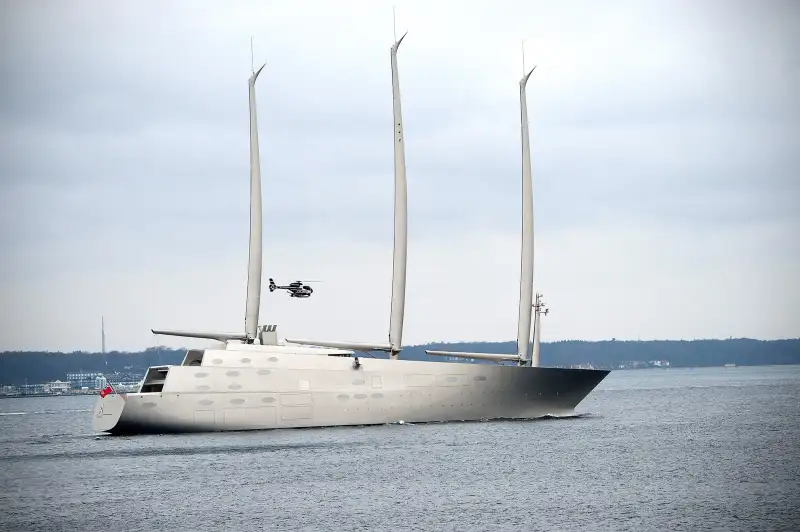 Keld Navintoft/AFP/Getty Images
What some are calling the world's most futuristic yacht was spotted Monday as it makes its way to southern Spain where she will undergo further sea trials.
The deceptively named "Sailing Yacht A" is in fact an approximately $450 million, 469-foot vessel with carbon fiber sailing masts 328 feet tall, making it the largest of its kind in the world, according to Boat International.
Keld Navintoft/AFP/Getty Images
The yacht comes with a helipad, garages for four vehicles, and a submarine, Boat International reported. Its sails unfurl at the press of a button.
Keld Navintoft/AFP/Getty Images
It will need a crew of 54 once it is fully operational.
Keld Navintoft/AFP/Getty Images
The boat's owner, Andrey Melnichenko, is said to be worth $11.6 billion by Forbes, making him one of the 140 richest people in the world. The 44-year-old reportedly owns coal and fertilizer interests.
The vessel was designed by French designer Philippe Starck, who also produced Steve Jobs' yacht "Venus." Dirk Kloosterman, who helped designLarry Ellison's boat "Rising Sun," was project leader.
Keld Navintoft/AFP/Getty Images
Editor's note: This article has been updated to reflect factual corrections, including Melnichenko's age, Kloosterman's role on the project, and the immediate destination of the yacht on Monday.