Frontier Airlines Was Fined $400,000 for Its Overbooking Practices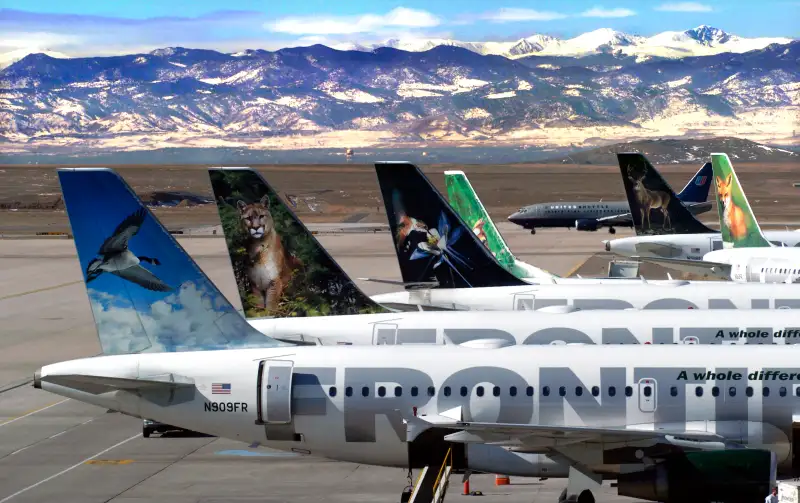 Jerry Cleveland—Denver Post via Getty Images
It turns out United Airlines hasn't been the only airline under scrutiny for the way it deals with overbooked flights.
Frontier Airlines has agreed to pay a fine of $400,000 after the Department of Transportation found it denied seats to fliers before properly calling on volunteers to give them up. Frontier also failed to explain to those fliers that they were eligible for cash compensation, DOT concluded.
Frontier neither admitted to nor denied the charges. The airline said it would update its procedures and reporting systems, according to the Los Angeles Times.
The fines come in response to an investigation of 200 complaints about overbooked flights the carrier received in 2014 and 2015 at its Denver International Airport hub. The probe verified many of these claims, concluding there was "wide-spread practice of noncompliance," especially in how it handled compensating volunteers who agreed to take another flight.
"During on-site airport inspections conducted in September 2016 by Enforcement Office staff, some Frontier agents, when asked about the handling of oversale situations, informed Enforcement Office staff that only vouchers, rather than cash or a check, are offered as involuntary denied boarding compensation," DOT said in its consent decree.
And even when they were offered vouchers, it often took several weeks to receive them, which amounted to "an unfair and deceptive practice" in its application of DOT regulations.
American Airlines received a $250,00 for similar violations.
Frontier was also found guilty of improperly assisting handicapped passengers, including failing to provide adequate and timely wheelchair assistance to passengers with disabilities in moving within the terminal, in preboarding the aircraft, and in getting on and off the aircraft.
Finally, Delta Airlines was fined $200,000 after DOT found they had mishandled luggage.
DOT has created a website where passengers can read their flyer rights.