JetBlue Is Going to Allow You to Board Planes With a Face Scan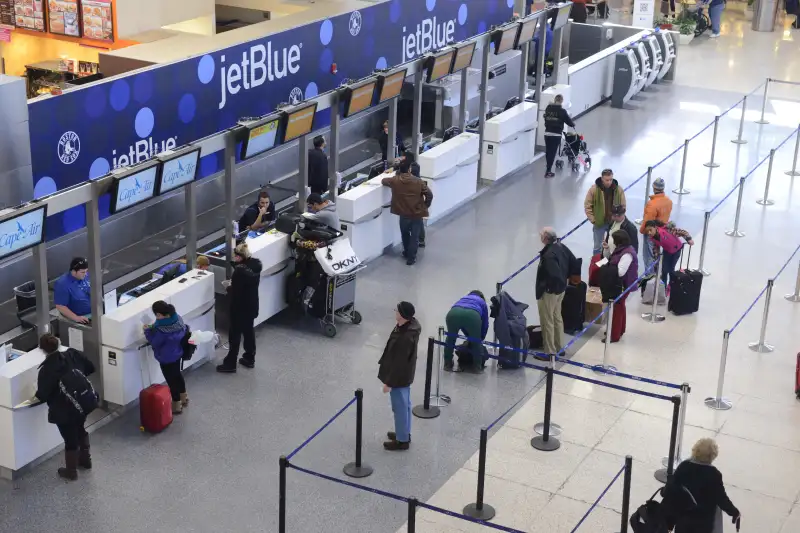 Darren McCollester—Getty Images
JetBlue Airways announced Wednesday it will begin testing facial recognition technology that would eliminate the need for carrying your passport or boarding pass.
The first test runs will take place at Boston's Logan airport for passengers flying to Aruba in June. Customers can participate without any prior enrollment or registration.
"We hope to learn how we can further reduce friction points in the airport experience, with the boarding process being one of the hardest to solve," Joanna Geraghty, executive vice president customer experience, JetBlue, said in a press release. "Self-boarding eliminates boarding pass scanning and manual passport checks. Just look into the camera and you're on your way."
The program is part of a broader rollout under way by U.S. Customs and Border Protection (CBP) to test paperless and deviceless self-boarding process using biometric data. Passengers who agree to JetBlue's boarding process will have their photo taken at a special camera station. Once the photo is matched to the passenger's image in the CBP's database, the traveler can proceed past the gate.
Addressing privacy concerns about the program, a CBP rep told the Boston Globe that the agency deletes images that match U.S. citizens at airports "after a short period of time."
The Globe notes facial recognition technology has already been installed by British Airways at London's Heathrow Airport, and is also in use in Australia.