Chelsea Manning Calls Trump's Transgender Military Ban 'Cowardice'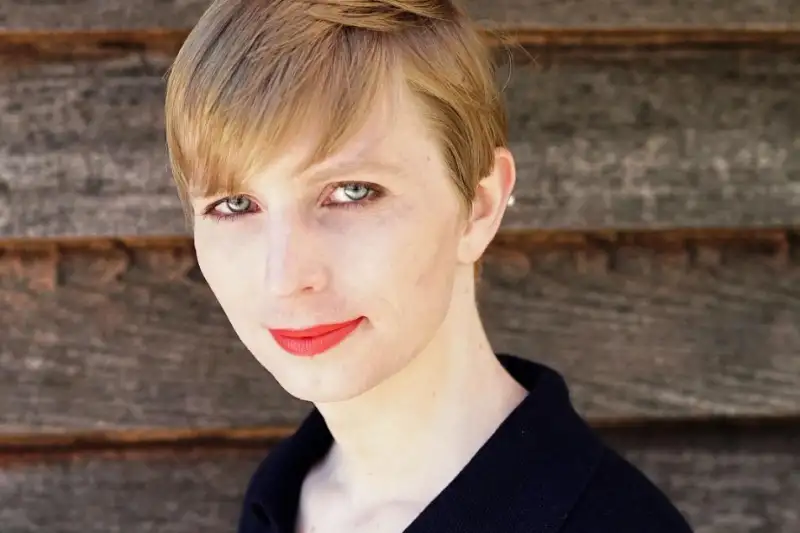 Military leaker and transgender woman Chelsea Manning on Wednesday questioned the monetary logic behind President Donald Trump's decision to ban transgender people from serving in the military.
Calling it "cowardice," Manning tweeted her confusion over why covering the medical expenses of "a few trans people" would pose a significant impact on the military budget. Manning also pointed to the skyrocketing costs of the F-35 aircraft program to add fiscal context.
//platform.twitter.com/widgets.js
In a surprise announcement on Twitter Wednesday morning, Trump announced his decision to no longer "accept or allow" transgender people to serve in the military. "Our military must be focused on on decisive and overwhelming victory and cannot be burdened with the tremendous medical costs and disruption that transgender in the military would entail," Trump tweeted.
Trump's move reverses a 2016 decision made under former President Barack Obama when then-Defense Secretary Ash Carter announced transgender individuals could openly serve in the armed forces.
According to a 2016 RAND study, costs for the Military Health System would increase by between $2.4 million and $8.4 million each year with the addition of care to transgender members.
The U.S., along with others, funds the development of the F-35, which has become one of the most expensive military projects in history. The project will cost an estimated $1.45 trillion by the time it is completed. The U.S. is slated to order 2,443 F-35 aircraft, which each costing about $135 million to make.
Manning, a former U.S. Army soldier, was convicted in 2013 for violating the Espionage Act when she confessed she leaked hundreds of thousands of military documents. Obama commuted Manning's 35-year sentence during his final days in the White House; she was released in May.
According to the RAND study, there are between 1,320 and 6,630 transgender service members in active duty in the military, and between 830 and 4,160 in reserve.