Here's Your Excuse to Stop Buying More Stuff for Your Kid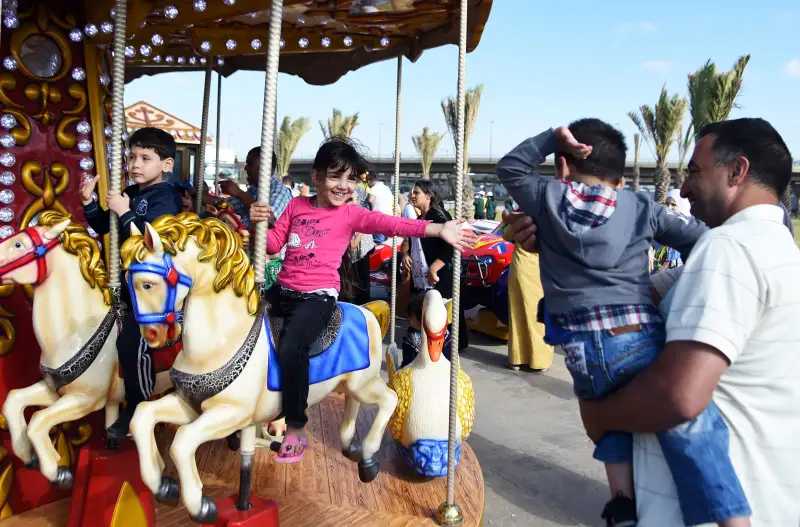 Getty Images/Farouk Batiche
The welcome if not surprising news presented in a global survey is that kids are happier and less worried about money than grownups. And despite how often parents might hear about children needing new toys, video games, electronics, and clothes, the vast majority of kids worldwide report being plenty satisfied with what they have.
According to the new International Survey of Children's Well-Being, which polled kids ages 8, 10, and 12 in 15 countries, fewer than 1 out of 20 kids report low satisfaction with the things they have. Meanwhile, children in some of the poorer countries in the survey—Algeria, Turkey—worry a lot less about money than one might presume. (The United States was not included in this year's survey.)
"Children tend to be more optimistic in life," Norway's Elisabeth Backe-Hansen, the survey's lead researcher, told Quartz. That's good to hear, of course, especially in light of what seems to be the increasingly stressful, high-pressure environment that kids grow up in nowadays.
Yet optimism and the refreshing idea that kids worldwide still get to enjoy fairly worry-free childhoods don't explain all of the study's findings, some of which are rather contradictory. For instance, children in Spain—one of the wealthier countries in the study, based on GDP—are among those most satisfied with what they have, yet they rank #2 (behind Colombia) in likelihood of reporting they "often" or "always" worry about how much money their family has.
Algeria also presents a confusing picture. "Despite Algeria's very low GDP, children reported comparatively low levels of worry about how much money their family had," the report states. At the same time, however, Algerian children were near the bottom in terms of being satisfied with their material goods and possessions. Only Ethiopian kids were more dissatisfied with what they have.
The researchers theorize that Algeria's "socialist-egalitarian political regime" may have something to do with the surprisingly low level of children worrying about money. "Many effects of this–such as free education and educational resources, financial aid for poor parents at the start of the school year, free school meals for many children in primary education–remain, which may result in poor children judging their own situation to be similar to that of their peers, and therefore not feeling that their family is worse off," the report states.
In other words, kids in Algeria may be less likely to be aware of who is poor and who is more well-off. With less obvious means of everyday comparison among children and families, there could be less of a "keeping up with the Joneses" mentality.
The researchers admit that there were some "diverging patterns of findings," and that "it may be important to include a wider range of such questions in future surveys in order to fully capture children's evaluations." Based on the data we have, though, it seems like there is no clear correlation between material goods and happiness: Richer countries aren't necessarily home to happier, more worry-free kids either.