Chipotle Is Offering BOGO Burritos This Labor Day Weekend for Soccer Players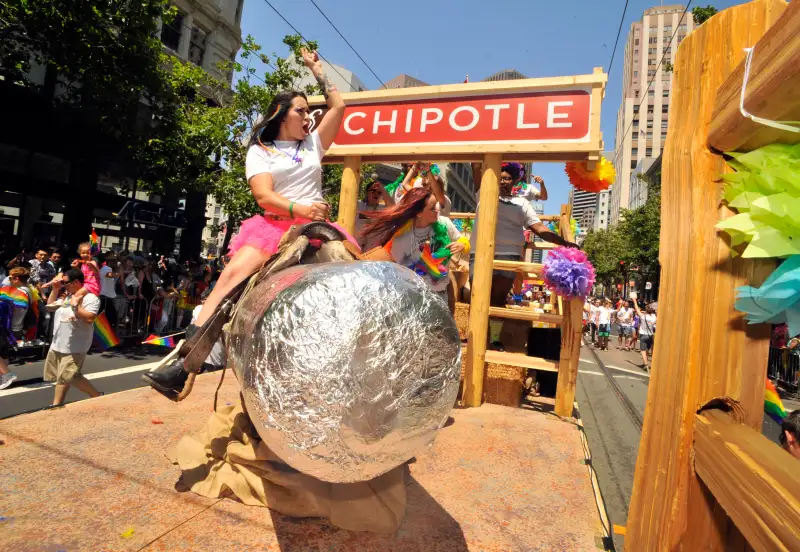 Soccer parents of America, you have a great excuse to bring your family to Chipotle this weekend in between shuttles to and from practice and games — because you can "score" (haha, get it?) a sweet free burrito deal over the Labor Day holiday.
It's pretty darn easy for most people to take advantage of Chipotle's Labor Day deal. If your kids play soccer, or just like the sport, odds are they'll be wearing soccer jerseys at some point over Labor Day weekend. When they are just so attired, swing by Chipotle — which has a buy one, get one free deal all weekend long for customers wearing youth soccer jerseys.
The Chipotle Labor Day deal stipulates that you can get a free entrée of any kind — a burrito, bowl, salad, or order of tacos — with the purchase of one anytime from Saturday, August 31, through Labor Day on Monday, September. The buy one, get one free deal at Chipotle is also available for kids meals.
Chipotle is a little vague on who, exactly, qualifies for the free burrito deal (and who doesn't). The fast-casual restaurant chain simply says that the deal is "valid for any guest wearing a youth soccer jersey while ordering in-restaurant."
There is no specific age cutoff to take advantage of the promotion. You don't necessarily need to be on a soccer team to qualify, but the wearing of some kind of soccer jersey is required. And you have to place your order in-person at a Chipotle restaurant — no online or mobile app orders.
Happy Labor Day!