Nurses Get Free Burritos at Chipotle Today. Here's How You Can Score One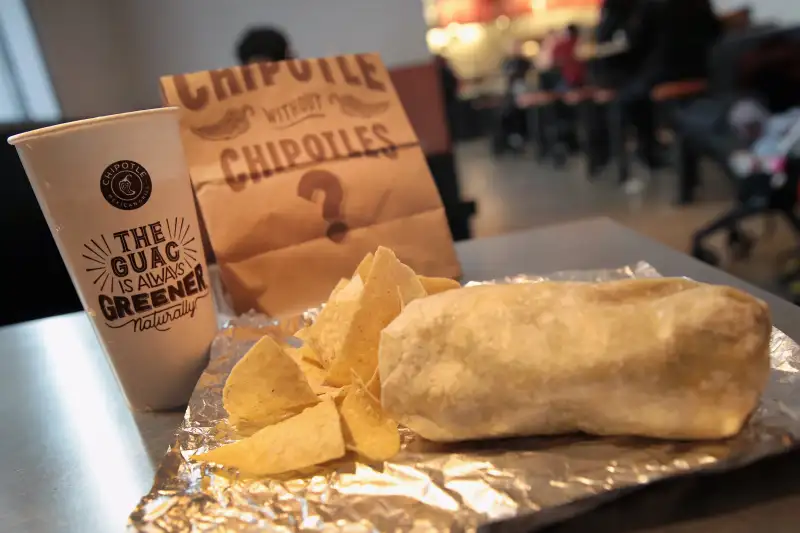 Nurses of America, Chipotle wants to thank you for all you do — with a special free burrito deal today just for nurses.
Nurse Appreciation Day at Chipotle takes place on Tuesday, June 4. If you're a nurse and have work ID to prove it, you can get a free burrito — or bowl, salad or order of tacos — when you buy another entrée at regular price today at Chipotle.
Chipotle's free burrito giveaway for nurses takes place roughly one month after National Nurses Week 2019, when restaurants like Potbelly Sandwich Shop and Cinnabon hosted promotions with nurse freebies and deals.
As far as we know, the only freebie for nurses available today comes via Chipotle. Chipotle says all kinds of nurses qualify for the buy-one, get-one-free deal today, including RN, NP, CRNA, CNS, CNM, LVN, and CNA professionals. Just remember to bring your nurse ID. Also, note that today's nurse freebie is valid only in-store; online and mobile orders are not available.
If you're not a nurse, you're not left out entirely because there is another way to score free burritos from Chipotle this week. Chipotle is giving away thousands of free burritos throughout the 2019 NBA Finals, featuring the Golden State Warriors vs. Toronto Raptors.
As we previously explained, any time an announcer says the word "free" on the air during an NBA Finals game, Chipotle will Tweet a special code. If you text that code to Chipotle at 888222 quickly enough, you'll receive a reply with redemption code good for a free entrée at Chipotle.
The chain is giving away up to 1,500 free burritos (or other entrées) during each NBA Finals game.