Chipotle Is Giving Away Thousands of FREE Burritos During the NBA Finals. Here's How to Get One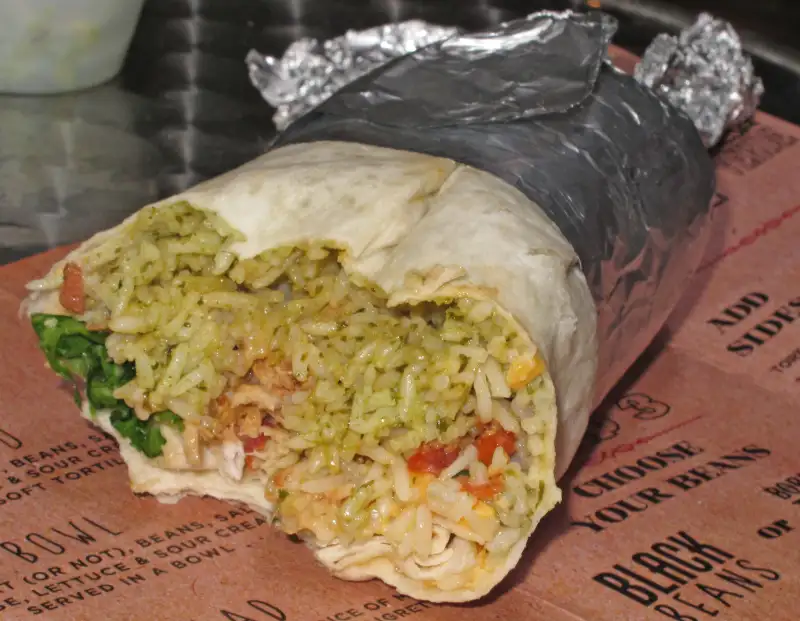 South China Morning Post—South China Morning Post via Get
The 2019 NBA Finals tip off tonight, and there's reason to watch the Golden State Warriors vs. Toronto Raptors series even if you're not a fan: Chipotle is giving away thousands of free burritos based on what the announcers say during the TV broadcasts.
Specifically, Chipotle says it will post a message with a code for free burritos to its Twitter handle, @ChipotleTweets, when one of the TV announcers says the word "free" on the air.
The message will include a special alphanumeric code, along with the number of free burritos available for redemption. To score a free burrito — or any free entrée at Chipotle, including a salad, bowl, or order of tacos — you must text the code to 888222 before all of the freebies are claimed.
If you tweet fast enough to score a free burrito, you'll receive a redemption code in reply to your text message. The deadline to redeem each free burrito code is July 14, 2019.
Chipotle says it will give away up to 500 free burritos (or other entrées) in the first half of each 2019 NBA Finals game, and another 1,000 free burritos in each NBA Finals second half. That's up to 1,500 free burritos per game. If the NBA Finals goes a full seven games, it could add up to a total of 10,500 free burritos given away by Chipotle throughout the Warriors vs. Raptors series.
When, exactly, will Chipotle start giving away free burritos via Twitter? One of the announcers — possibly Mike Breen, Jeff Van Gundy, Mark Jackson, or Doris Burke — must say "free" on the air, and must say "free" as a standalone word, in order for Chipotle to post a free burrito code on Twitter.
In the fine print of the Chipotle NBA Finals promotion, the restaurant chain says that compound words like "carefree" and "freeway" do not qualify, nor do words like "freeze" and "freedom."
But one two-word phrase that is mentioned often in virtually every basketball game broadcast is bound to be said frequently by the 2019 NBA Finals announcers. That phrase is: "free throw."
The TV broadcast of game one of the 2019 NBA Finals is scheduled to start on ABC stations at 9 p.m. ET, on Thursday, May 30.