This Man Was Homeless When He Was Awarded $1.3 Million in Scholarships. Here Are His Best Tips for Getting Your Education Paid For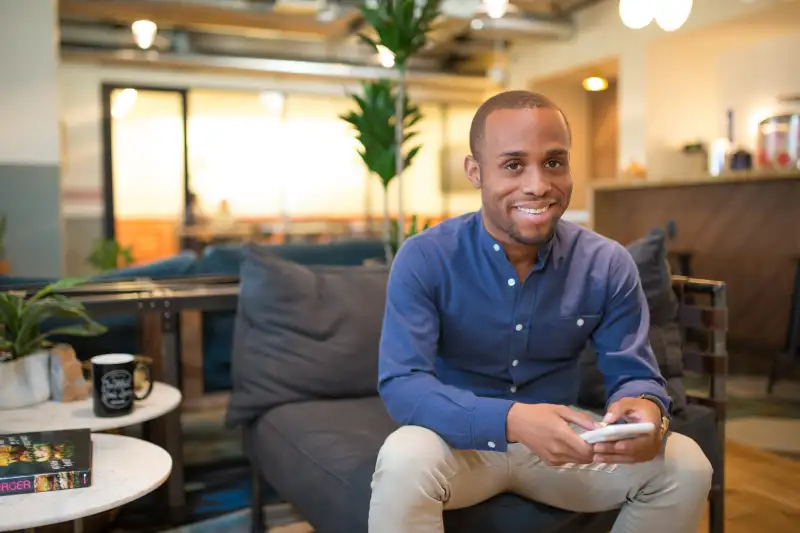 As a high school student, Christopher Gray applied for hundreds of scholarships. As a homeless high school student, he did all that work—typing essays and searching for leads online—on his cell phone and the shared computers at a public library in his Alabama hometown.
It was a seven-month hustle that earned him $1.3 million in scholarship winnings. And though he didn't know it at the time, it was a journey that would also lead him to a career.
Gray wanted to take a tedious process that makes it harder for students to afford college and simplify it. While still a student at Drexel University, he co­founded Scholly, a scholarship search engine that's designed to run on a cell phone, though you can also use it on a desktop computer. Each year, private scholarships from businesses and local communities aren't awarded, owing in part to a lack of qualified candidates. Gray wanted to change that.
There are plenty of long-standing scholarship search engines out there. But they're all designed to give you a single, static list of the awards you may be eligible for. Scholly, on the other hand, is constantly updating its database of thousands of awards, and users are notified each time a new one that fits their profile is added. It also has an editor tool that can proofread essays and personal statements.
In the four years since the app launched, Scholly has helped students win $70 million to pay for college. And that large pot of unused scholarship money? Gray says there are some programs with scholarships that tell him that before the creation of Scholly, they would receive few, if any, applications.
Gray used about $300,000 of the scholarship money he won for his undergraduate degree. He says he can still use the rest of it, should he want to return for a graduate degree. But Scholly is keeping him busy.
Now 27, Gray wants to expand the company into a broad tool that supports students for years, from preparing for college to paying for it to succeeding on campus.
That initiative starts in May, with the introduction of an online tutoring program that can walk students step-by-step through math problems after they upload a photo of the problem.
"I have a unique perspective, and because I'm at the top of my organization, I can ensure that every product, every design, everything we do reflects access and opportunity for all," Gray says.
His goal, he says, is to become an Amazon Prime– or Netflix-style business for education by harnessing technology to offer products that cost more individually than they do bundled for a low monthly fee.
An hour-long in-person session with a math tutor, for example, runs an average of $60, he says. Grammarly, a popular web tool that edits writing, costs $30 for a monthly subscription. Scholly's suite of products will cost $4.99 a month.
"A lot of students just don't have access to those resources, and they can't afford those resources," he says.
Here are Gray's top four scholarship tips.
Know Yourself
Apply for scholarships that are tailored to your personal characteristics. Those will likely have fewer applicants, Gray says. There are scholarships targeted to all kinds of students: by academic interests, hobbies, even your hair color or height—like a grant offered by the Tall Clubs International Foundation, open only to women 5-foot-10 or above, or men above 6-foot-2.
Don't Stop Applying
Many students don't realize there are scholarships available for current college students and graduate students, not just high school seniors who are enrolling the following fall. Scholly is the only scholarship platform that helps students continue their search while they're enrolled, and now a majority of Scholly users are current college students.
Optimize Your Time
When Gray was applying, he found a helpful hack: Recycle as many essays as possible. A lot of scholarships have similar essay prompts, and while you'll likely need to tweak the essays for each application, you can save time by crafting a handful of strong ones to build upon.
Every Award Counts
Don't ignore smaller scholarships, Gray advises. Students sometimes see full-ride or $10,000 awards and focus exclusively on them. But those are the most demanding applications, and they're also generally nationwide searches with huge applicant pools. Smaller awards often have less competition, and if you win several, they can add up to a significant amount.
This story has been updated to include a corrected description of Scholly's tools, which include an editing platform to proofread users' essays.
Jessica Lee contributed reporting for this story.