Cinnabon Will Give You Free Cinnamon Rolls This Weekend, No Strings Attached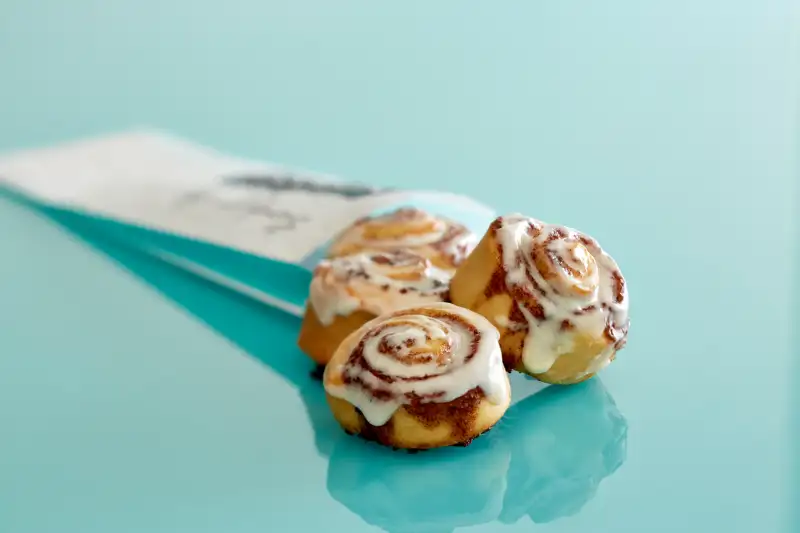 Free Cinnabon!
Did that get your attention? Cinnabon has scheduled a super sweet giveaway — literally — for all customers on Saturday, July 20. Everyone can get free Cinnabon BonBites at participating Cinnabon locations throughout the day, no purchase required or strings attached.
Specifically, participating Cinnabon mall locations will give each customer two free BonBites — which are mini cinnamon rolls — from 12 p.m. to 6 p.m. What's more, roadside Pilot Flying J convenience store locations with Cinnabon bakeries are giving away two free BonBites per customer from 9 a.m. to 1 p.m. on Saturday.
There is no specific food "holiday" or special event being promoted as an excuse for the free Cinnabon offer on Saturday. Basically, Cinnabon has simply decided that it would be a good day to give away their bite-size cinnamon rolls for free.
And hey, it's not like there needs to be a reason to give away free Cinnabon treats. We certainly aren't going to complain.
Also, if you like free food deals — and who doesn't? — there are more sweet freebies available on Sunday, July 21. That's when National Ice Cream Day 2019 is being celebrated with free ice cream deals and buy-one, get-one-free offers from major ice cream shops.