Write a Check and You Could Be a Citizen of an Idyllic Tropical Nation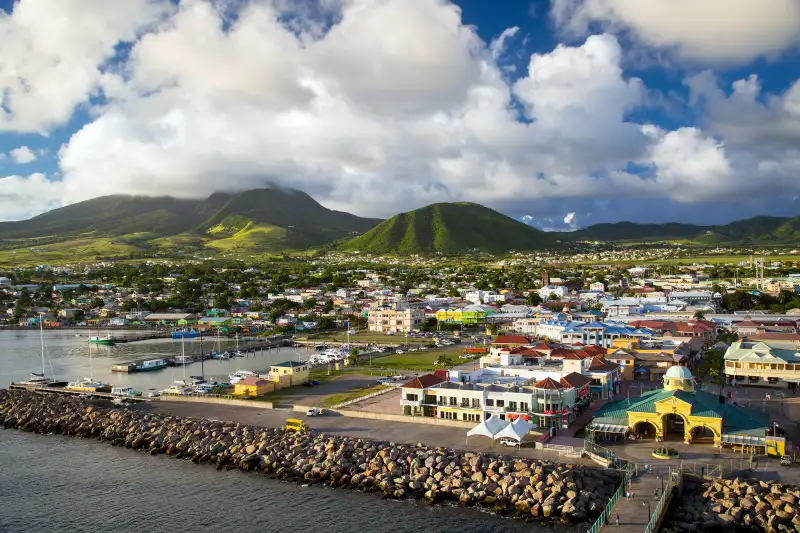 Danita Delimont—Getty Images/Gallo Images
For a growing number of small countries, an unusual export is boosting local economies, increasing tourism, and cutting debt. What's being sold? Passports.
Becoming a citizen of one of these countries can be as simple as forking over a handsome sum, often without ever needing to actually visit the place you now call home.
As NPR reported, the trend began with St. Kitts-Nevis, an island country in the Caribbean. It grants passports to people who spend $400,000 or more on an apartment or house, or who simply donate $250,000 to the country. Drop that load of cash and pass a background check and—voila!—you're now a citizen.
The country came up with the idea 10 years when a company, Henley & Partners, approached St. Kitts about selling and marketing citizenship, a hot commodity for those looking for easier travel. A St. Kitts-Nevis passport allows for visa-free travel almost anywhere, something citizens of countries like China and Russia, who must apply for visas to visit many other nations, greatly want.
The country now sells about 200,000 passports a year. Citizenship sales make up a quarter of the country's GDP, which has helped St. Kitts improve its economy and reduce its extremely high debt to GDP ratio, one of the worst in the world.
Other countries, looking for a similar economic boon, like Antigua, Dominica and Malta have also begun selling citizenship. But people worry whether the demand for these products will dry up, if most of those who can afford and want the product have already bought in.
Read next: 27 Smart Ways to Save Money on Family Vacations
Then there are the concerns about the abuse to the freedom these passports can provide. St. Kitts' passports have already suffered from this, losing value after international criminals arrived in Canada carrying passports they'd purchased from the country. Now Canada requires St. Kitts-Nevis travelers to get a visa, and the U.S issued an advisory.
But for now, tourism and revenues are up in St. Kitts thanks to this odd export.