ClassPass Prices Are Officially Out of Control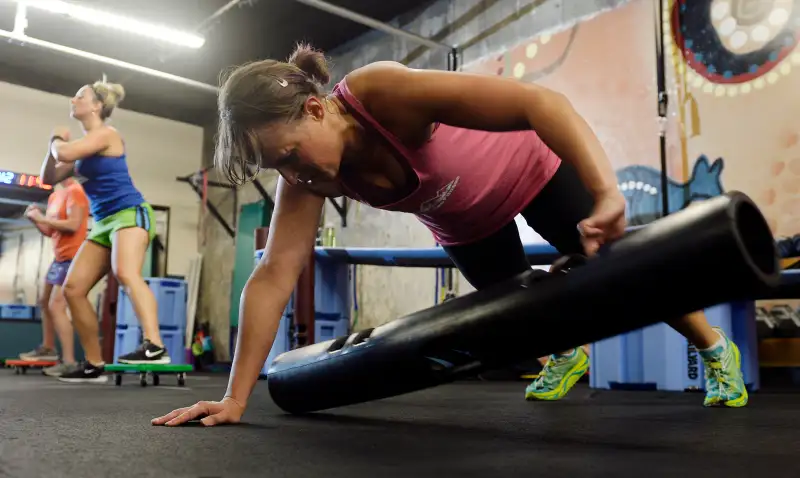 Cyrus McCrimmon—The Denver Post/Getty Images
Update: ClassPass announced April 27 that is is raising prices in New York to $190 per month for returning customers for the unlimited plan, and $200 per month for new customers, up from $125 per month. That's more than a 50% increase. It will also offer a 10-class package for $125.
A little more than a year ago, I joined the fitness startup ClassPass, on recommendation from a friend, for about two months. It seemed like a great deal: For $99, I could work out as much as I wanted, at hundreds of gyms across New York City.
In a single month, I tried kickboxing, CrossFit, pilates, something called "Cheer Fit," and much more. It was efficient and fun, and most importantly I got to test the soaps and lotions available in locker rooms all over Manhattan (the only true measure of a gym's worth).
Then I got an email telling me the price was increasing to $125 per month, and I promptly cancelled. Taking enough classes to make $100 per month worth the price required effort but was manageable. I figured if I went to more than 10, it equated to less than $10 per class, a reasonable amount for good health. Plus, many fitness classes are normally $20 or more in New York, so $10 was almost a steal.
But $125 per month was pushing it. To still pay the equivalent of $10 per class, I'd have to take 13 classes per month. That may not seem like significantly more than 10, but I have a job with (somewhat) unreliable hours, and there was a $20 cancellation fee per class. (That policy has since changed to $15 if you cancel within 12 hours of the class start time.) Missing—or simply being late to—a class was a $20 shot right to the bank account.
Now, there's news that ClassPass is increasing prices well above $125. New ClassPassers in Boston will have to shell out $180 per month for the service, while returning users will sorta be grandfathered in at just $150.
There is also the option to buy five-class bundles for $65, or 10 classes for $120. Prices in other parts of the country will remain at their current rate (though five-class bundles are also being introduced, according to Business Insider).
"The break even is not that many workouts, so we're really confident in the value we're offering," Fritz Lanman, executive chairman of ClassPass, told BI. He added that the new pricing scheme is meant to offer more variety and options for customers.
Read next: How to Look Good and Feel Good on the Cheap
Another ClassPass spokesperson told Money that the "price increase is a big jump, but given the costs associated with boutique fitness, there is arguably still value we're providing." Which is certainly true for some customers.
And giving customers additional options is a noble goal, but simply put, ClassPass is no longer a good deal. (Granted, I maintain that it's still a better deal than its trendy workout cousin, Soulcycle.) According to Boston.com, the average price for a monthly gym membership in Boston was less than $40 per month in 2010. Equinox, the notoriously expensive, exclusive health club, is $170 per month, and that includes unlimited classes, 24-7 access, trainers, a pool, steam rooms, saunas, and free Kiehl's products in the locker room.
And if you're a member and had a really terrible day at work and just don't feel up to going to the gym, or you get stuck in traffic and miss a class, or you decide after-work drinks are just a better idea than hot yoga, you don't have to pay a penalty. And that's worth even more than free premium locker room products.
This post has been updated with comment from a ClassPass spokesperson.