It's Never Been More Expensive to Use an ATM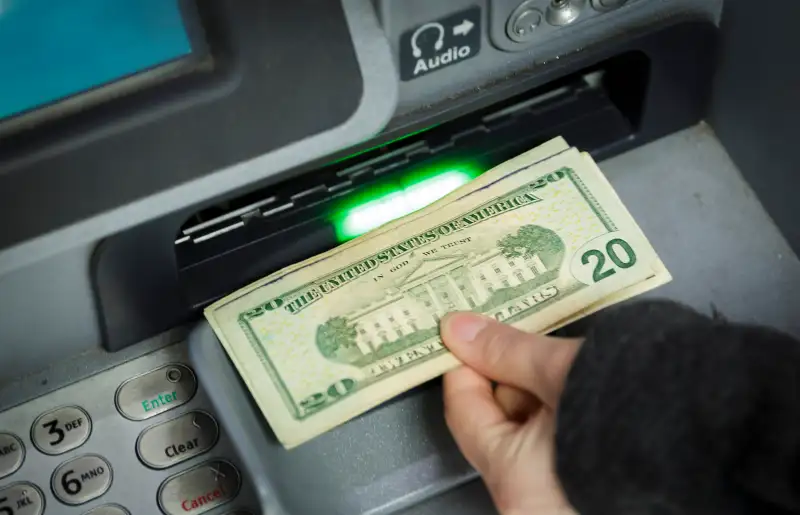 Thomas Trutschel—Photothek via Getty Images
Looking for another reason to hate your bank?
Out-of-network ATM fees have hit record highs each year for the past decade, according to Bankrate's annual survey. This year they're up to an average of $4.57.
The ATM itself charges customers $2.90 on average to access their own money, an increase from $2.88 in 2015, while your bank charges you an additional $1.67, up almost 2% year-over-year. "I would expect ATM fees to continue to move higher," Kevin Barker, a Minneapolis-based investment banker told Bankrate.
Meanwhile, the most common overdraft fee (when customers make a purchase with a debit card or check but don't have enough money in their account to cover the cost) levied by banks is $35. The average is $33.04, down an infinitesimal 0.1% from 2015.
Naturally, all those fees pay off handsomely for the banks. Earlier this year, a report found that JPMorgan Chase, Bank of America, and Wells Fargo (the three biggest consumer banks in the country) earned more than $6 billion from ATM and overdraft fees last year.
Meanwhile, the average yield on interest-bearing checking accounts is a measly 0.06%, meaning paying just one overdraft or ATM fee would more than wipe out any interest accrued by the average American, who had $5,459 in the first quarter of 2015, according to NerdWallet.
Read Next: America's 3 Biggest Banks Collected $6 Billion in ATM and Overdraft Fees in 2015
There is good news, however. Bankrate found that for the first time since 2009, the percentage of banks that offer a maintenance fee-free checking account with no minimum balance requirements or other stipulations actually increased, from 37% in 2015 to 38% this year (little victories). The average maintenance fee on non-interest bearing accounts fell to $5.78, and balance requirements to waive the monthly fee fell 4%, to $670.
Greg McBride, Bankrate's chief financial analyst, credited increasing regulatory pressure for the declines.
Still, there's little to celebrate from Bankrate's survey of banks. To make sure you're not hit with egregious fees, here are three simple ways to avoid them.