The 20 Best Big Cities for Growing Older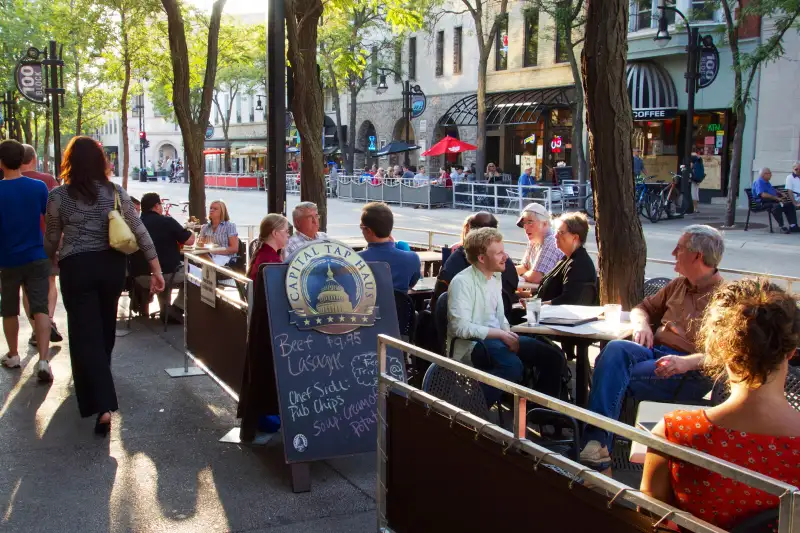 When it comes to retirement, most people want to stay put, in the same home and same community. But how well are cities prepared to meet the needs of the rapidly aging population in the U.S., where the number of people age 65 and older will double to 80 million by 2040?
The Milken Institute, a non-partisan think tank, set out to answer that question with its newly released Best Cities for Successful Aging index. It ranked 352 metro areas on 84 factors that affect the quality of life for older adults. The ranking evaluated cities on affordability, safety, convenience, health care quality, work and entrepreneurship opportunities, housing options for older residents, educational opportunities, access to public transportation, community engagement, and cultural offerings.
So which cities rose to the top? Madison, Wisconsin took the number one slot on the list of the 20 largest metro areas. The Milken Institute noted that Madison stood out for its health care system, specialty care for geriatric needs, walkability, educational opportunities through the University of Wisconsin and strong job market. Iowa City, Iowa came in at number one for small metro areas. An excellent healthcare system, pedestrian friendly streets, good public transportation, and a strong local economy put it at the top of the list.
Many of the cities praised by the Milken Institute will look familiar to anyone who's read Money's 2014 list of the Best Places to Retire, which focuses on places that help maximize residents' chances for a financially secure retirement. Four of the nine cities recognized in the Money story—Iowa City; Sioux Falls, South Dakota; Morgantown, West Virginia; and Casper, Wyoming—also appear in the Milken ranking.
To help increase the number of retiree-friendly cities, the Milken Institute also created the Mayor's Pledge project, asking U.S. mayors to sign a Best Cities for Successful Aging pledge. So far, 137 mayors have committed to efforts to make their cities work better for older adults.
Looking for yet another take on the strongest retirement communities? As part of AARP's Livable Communities initiative, AARP is working with dozens of places to create age-friendly communities. Nearly 40 cities have joined AARP's Network of Age-Friendly Communities, places that are adopting features such as walkable streets, better transportation options and opportunities for residents to participate in community activities. This spring, AARP will launch an online index rating livability data about every community in the U.S.