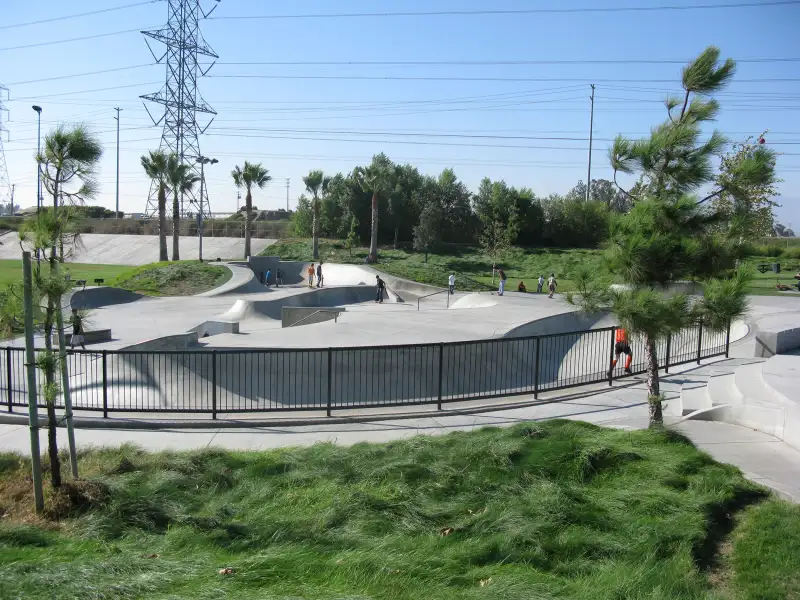 Courtesy of the Town of Eastvale
| | |
| --- | --- |
| AT A GLANCE | |
| Population | 63,992 |
| Median Home Price | $497,500 |
| Property Tax | $6,845 |
| Unemployment rate | 6.7% |
| Commute time | 32 minutes |
Tucked in a desert valley about 45 miles east of downtown Los Angeles, Eastvale feels like a shiny new toy. Eastvale is one of the newest cities on our list; it was built on land formerly owned by dairy farmers and incorporated only six years ago. There isn't a pothole in sight, and nearly every house, school and store was built this century.
As such, nearly every Eastvale resident is relative newcomer, and the city ranks as one of the most racially diverse on our list. Big draws are the city's virtually crime-free streets and highly regarded Corona-Norco schools. (Eastvale's local high school was named one of California's Gold Ribbon schools last year.) Plus, homes here are newer and bigger than what you'll find in many nearby areas; a typical home costs about $500,000—but that buys you about 3,000 square feet.
Until just a few years ago, Eastvale was sorely lacking in amenities, but since then, a new community center and main park have opened. (The latter hosts Eastvale's annual three-day Picnic in the Park festivities, a 12-year-old tradition.) Two new elementary schools are also in the works. This development doesn't come cheap though; property taxes can exceed two percent annually, more than double the state's average.
An Amazon fulfillment center is also new to Eastvale this year, bringing much-needed jobs to town. Jobs are otherwise limited within the city's boundaries. While Eastvale sits between hubs like Irvine and San Bernardino, rush-hour traffic is heavy, and commutes are often 45 minutes or longer each way.