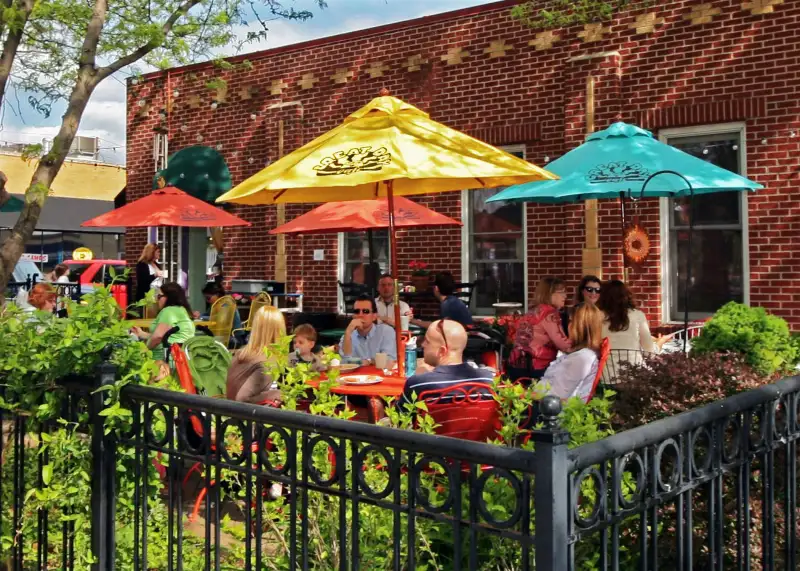 Courtesy of Overland Park
| | |
| --- | --- |
| AT A GLANCE | |
| Population | 184,832 |
| Median Home Price | $269,950 |
| Property Tax | $3,135 |
| Unemployment rate | 3.4% |
| Commute time | 19 minutes |
With a population of 184,823, Overland Park is the second-largest city in Kansas. Still, Overland Park offers the activities and resources of a large metropolis while maintaining the charm and community of a small town.
Residents are able to take advantage of attractions like the hiking and themed gardens in the 300-Acre Arboretum & Botanical Gardens, as well as soccer tournaments and local sports leagues housed in the nationally-ranked Scheels Overland Park Soccer Complex. Overland Park has more than 1,800 acres of open space, including 72 parks featuring in which residents engage in activities from golf to volleyball to biking.
The city's close community feel is maintained with weekly farmers' markets, events at the local Farmstead ranging from children's concerts to Halloween parties, and a vibrant downtown area known for its shopping.
In addition to the variety of feel-good events hosted by the city, Overland Park is also a thriving business center. It's home to the Sprint World headquarters in addition to other large service sector companies. Indeed, the town's job scene is vibrant, with unemployment at just 3.2% and jobs projected to grow by 7.5% in the next five years. It also ranks highly among similarly-sized cities in terms of housing affordability, with median home prices of $323,000.
"United States of Tara" fans might already be familiar with Overland Park, which was the setting of the Showtime series that aired from 2009 to 2011.