5. Parsippany-Troy Hills, N.J.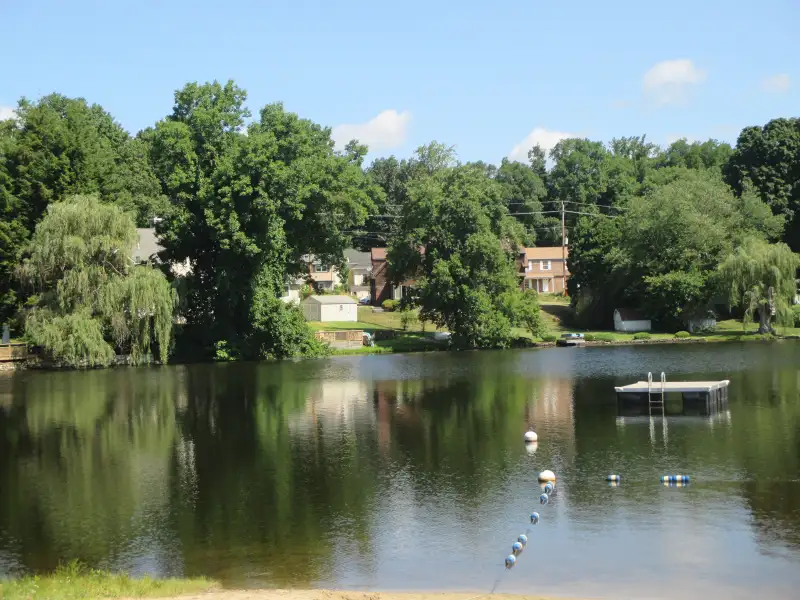 Courtesy of the Town of Parsippany
why we love it
Think you know Jersey? Fuggeddaboutit. This suburb is as pretty as they come.
| | |
| --- | --- |
| Population | 53,173 |
| Median Home Price | $356,500 |
| Property Tax | $8,221 |
| Unemployment rate | 3.9% |
| Commute time | 25 minutes |
If you're one of those people who believe that New Jersey is all industrial sprawl and one long turnpike, you might be surprised to find Parsippany near the top of the Best Places list. You might also be surprised to know that Parsippany has been named a Tree City USA by the Arbor Day Foundation for the past 40 years. Or that the local team made it to the Little League World Series in 2012. Or that Lake Parsippany has become a favorite swimming pool for brown bears and other critters. In Parsippany you can see how New Jersey got the nickname "the Garden State."
Parsippany (official name: Parsippany–Troy Hills) is still very much a New York City suburb. The Big Apple is only 35 miles away, and many residents are commuters. But it is also surprisingly affordable by regional standards. The typical home costs about $356,500; property taxes on it would run about $8,220 a year. That may sound expensive, but residents pay less in property taxes relative to their homes' values in Parsippany than they do in 75% of the New Jersey locations on our list.
Parsippany scores even higher in terms of jobs. The 3.9% unemployment rate is the lowest of any our New Jersey locations. Among the largest employers: Wyndham and Kings Food Markets, which have their national headquarters in town.
But it's the local feel that makes Parsippany a place natives are reluctant to leave. Michele McCormick moved there when she got married; her husband, Keith, wouldn't live anywhere else. In fact, they've moved a few times within the city's limits. For their most recent change of address, their team of movers included their old neighbors and their new neighbors. "Keith always told me how great Parsippany is," Michele says, "but I didn't fully appreciate it until we moved here." And then moved again.