Ride the New York City Pizza Bus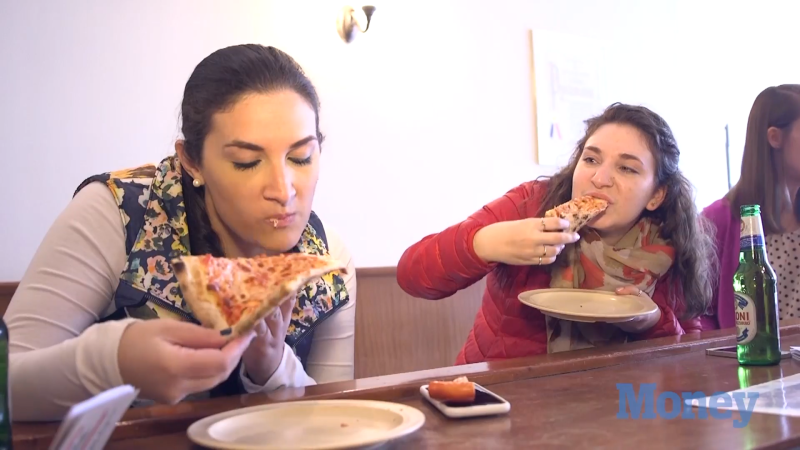 There's so much to do in New York—the No. 2 domestic destination in Money's Best in Travel Awards—that the city can be overwhelming for visitors. But whether you're into museums, music, or nightlife, the one thing you have to do is try is a New York-style slice of pizza.
Scott Wiener takes tourists (and locals) around the city, sampling the finest pizza pies the five boroughs have to offer. While the lineup of pizza places may change, here are the spots on this particular tour:
Lombardi's Pizza
32 Spring St., Manhattan
firstpizza.com
Patsy's Pizzeria
2287 First Ave., Manhattan
thepatsyspizza.com
Mario's Restaurant
2342 Arthur Ave., The Bronx
mariosarthurave.com
Pugsley Pizza
590 East 191st St., The Bronx
Pugsley Pizza on Facebook
Even though the ingredients are the same—crust, sauce, and cheese—each slice is slightly different. The idea, Weiner says, is to have fun, learn a little bit about how each pizza is made, and enjoy a slice of New York tradition.