College Football Attendance Dips While Some Ticket Prices Skyrocket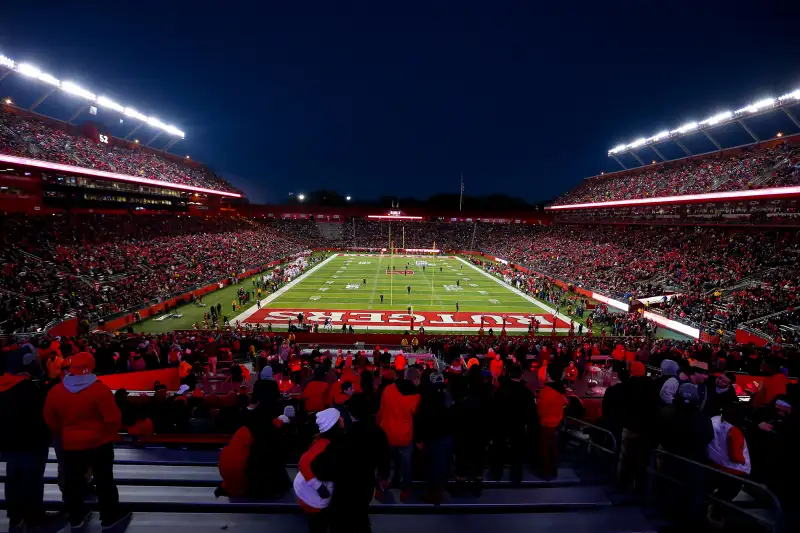 Rich Graessle—Icon Sportswire/AP
Though one college football game was played last weekend, the 2015 season truly kicks off on Thursday, with eight matchups on the schedule. While sports fans around the country are excited, based on ticket sales it sure looks like some fans are more jazzed than others.
Ole Miss, which beat three top-25 opponents last year and was ranked No. 13 by Sports Illustrated for this season, recently announced it had sold the most season ticket packages in team history. The defending national champion Ohio State Buckeyes likewise are having no trouble selling tickets, to the extent that the Columbus Dispatch felt the need to publish a story alerting fans that it was indeed possible to get seats to some games—with some careful planning and strategy.
On the other hand, some programs have struggled mightily to fill seats over the years, as interest has faded—especially for the many games featuring dramatically mismatched opponents—at the same time ticket prices have soared.

NEWSLETTER: COLLEGE_PLANNERSign up for COLLEGE_PLANNER and more View Sample
SBNation recently noted that one of Thursday's games, pitting North Carolina versus South Carolina, is much less of a rivalry than it might sound like. At last check, more than 20,000 tickets remained unsold because there is apparently "not much demand for $70 tickets to see two mediocre teams." The mentality of Western Michigan fans is perhaps more typical: They're extremely eager to see the team square off at home in marquee matchups like Friday night's game against Michigan State, but they're far less keen on paying for tickets when Murray State or Ball State is in town.
This situation, in which teams have strong demand for tickets to a couple of home games and struggles to sell seats to the rest, has caused college programs to tweak the way tickets are sold. Western Michigan, for instance, recently made Michigan State tickets available only to fans buying season ticket packages. Naturally, the thinking here is that doing so would boost season ticket sales—which have been flagging lately, particularly among students.
Another strategy being employed by college football sales and marketing teams to maximize revenues is a turn toward dynamic or variable pricing. Traditionally, the face value for home tickets is the same no matter which team is the opponent. Under a variable pricing scenario, though, ticket prices vary game to game. Prices from scalpers and secondary sales sites like StubHub have always changed like this based on demand. What's happening more of late is that the teams themselves are proactively altering ticket prices based on what they think the market will bear—and some of the prices are shooting through the roof.
According to a recent report by Sports Business Daily, Oregon-Stanford tickets could cost $120 this year, whereas four years ago the most expensive face value for a ticket featuring the same teams was just $40. And when Ohio State visits Rutgers University on October 24, some tickets are being priced at a whopping $550, the highest in the nation for a single game.
How much of a premium are fans being asked to pay for that Ohio State game? Well, at Rutgers' home game this weekend against unheralded Norfolk State, tickets are available at the box office for $30, and the most expensive seat in the house is just $75. That's right: Seats for the Ohio State game are upwards of seven times more expensive.