Student Athletes More Likely to Thrive After College Than Non-Athletes, Survey Says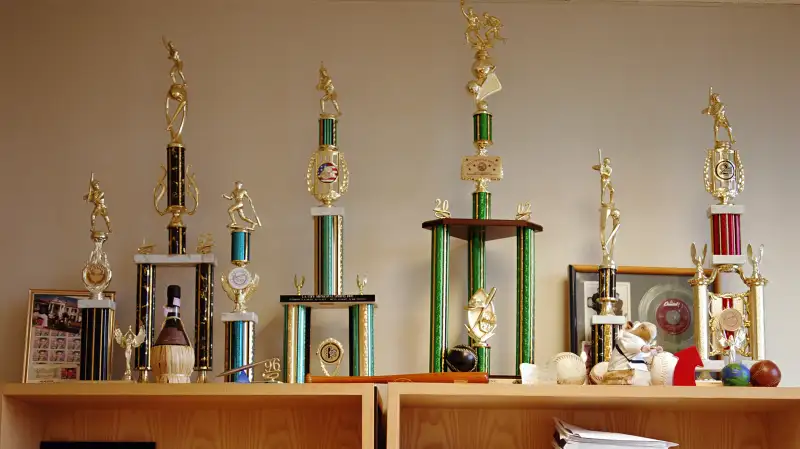 Former student athletes are more likely to be engaged at work, involved in their community, and driven to meet goals, according to a survey released today.
And even though collegiate athletes have considerable time demands due to training and competitions, they also were more likely than non-athletes to report participating in a club or joining a Greek organization, the survey found.
The survey polled 1,670 former NCAA athletes ranging in age from 22 to 71 and compared their responses with more than 22,000 non-athletes. Sixty percent of student athlete participants were male and nearly half competed in Division I athletics, the most competitive division.
The National Collegiate Athletic Association partnered with Gallup to track the long-term effects of participating in intercollegiate athletics and, for the first time, compare those outcomes to other students, says Todd Petr, managing director of research at the NCAA.

NEWSLETTER: COLLEGE_PLANNERSign up for COLLEGE_PLANNER and more View Sample
The survey found a slightly greater share of student athletes were thriving in four out of five areas of well-being: purpose, or liking what you do and being motivated to achieve goals; social, or having strong relationships; community, or liking where you live and feeling safe; and physical, or being healthy and energetic.
Former student athletes and non-athletes were equally likely to be thriving in financial well-being. Overall, less than four in 10 survey participants were considered thriving on that measure, based on questions such as whether they've worried about money in the past week.
Forty-two percent of former student athletes and 39% of non-athletes said they were engaged at work, based on measures such as having the opportunity to work on projects that interest them and having a co-worker or boss who encourages them. But the gap was more significant for female workers; 48% of the athletes said they were engaged at work, compared with 41% of non-athletes, said Brandon Busteed, executive director of workforce and training at Gallup.
Student athletes were more likely to say they had a professor who cared about them as a person, a key indicator of feeling supported on campus. They were just as likely (68% vs. 66%) to earn their degree within four years, but slightly less likely to have a job or internship related to what they were learning in the classroom.
It's difficult to say whether student athletes' experiences in collegiate sports contribute to their out-performing non-athletes on the wellness factors, or if the type of person who's able to compete at the collegiate level already has attributes that make her or him more likely to be, for example, goal-oriented and engaged in group activities.
NCAA research scientist Tom Paskus says it's probably a bit of both, based on a separate survey that found 90% of student athletes say participating in collegiate athletics helped them develop leadership skills and improve their work ethic.
The researchers did not break down the answers by division or institution-level, but they did compare the experiences of football and male basketball players with other student athletes. Football and men's basketball are the most scrutinized of collegiate sports. Time demands on those players tend to be the most extreme, and the pressure to pay athletes has intensified as revenue from the most lucrative football and basketball programs grows. There were few differences between football and basketball players' responses and those of other student athletes, except that they were less likely, by 19 percentage points, to be thriving physically (47% vs. 28%).