How to Get Your Student-Athlete Noticed by Colleges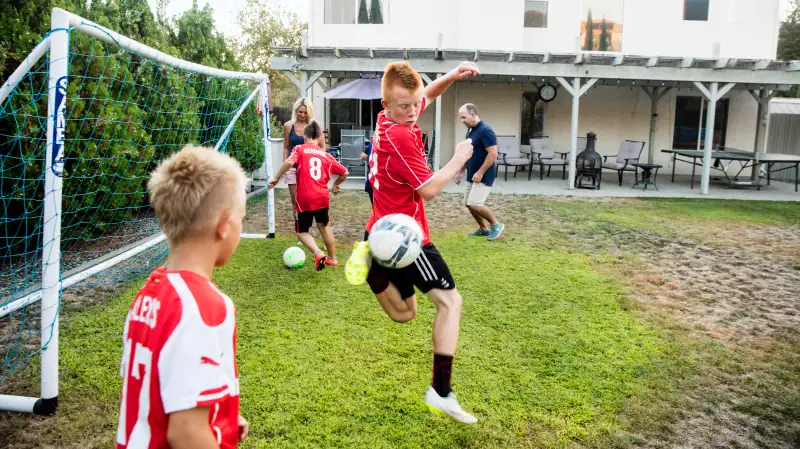 Think your child is good enough to play college sports and maybe get a scholarship? According to ScholarshipStats.com, a measly 1.9% of high school boys will play Division I–level sports (where much of the money is). Girls fare a little better at 2.3%. How do they make the cut? It's hard to generalize—the football drill is a lot different from recruiting backstrokers—but here are some tips:
BE HONEST ABOUT YOUR CHILD'S TALENT. Few kids are good enough to compete in D-1, so don't eliminate D-2 and D-3 schools; many have great sports and great academics. An unbiased assessment of your kid's talent by a high school coach will help narrow the search.
DON'T WAIT TO BE SCOUTED. "Most kids go to tournaments and showcases hoping a coach from the school of their dreams will notice them," says Matt Wheeler of SportsRecruits.com. "That's not going to happen. Coaches already have a list of kids they want to look at." To get on that list, create a short highlight video, write a compelling profile (including grades), and send them to coaches. Start as early as your child's freshman year. That way, you'll know where things stand by junior year with his or her top school choices.
HIT THE BOOKS. Athletes with good grades have a big edge. Great academics also allow a coach to recruit others with less-than-stellar grades (because your kid's high GPA helps bring up the recruiting class's average).
SEEK OUT "INFLUENCERS." It helps if your kid receives lessons from someone with college contacts. Influencers might also help your child get into an invitation-only college-recruiting camp. Another source: Enroll in a college sports camp, where you'll be able to work out with the coaches themselves. Some clinics last only a day and run $100 or so. Others can last five days and cost close to a grand.