This Is College Students' Biggest Worry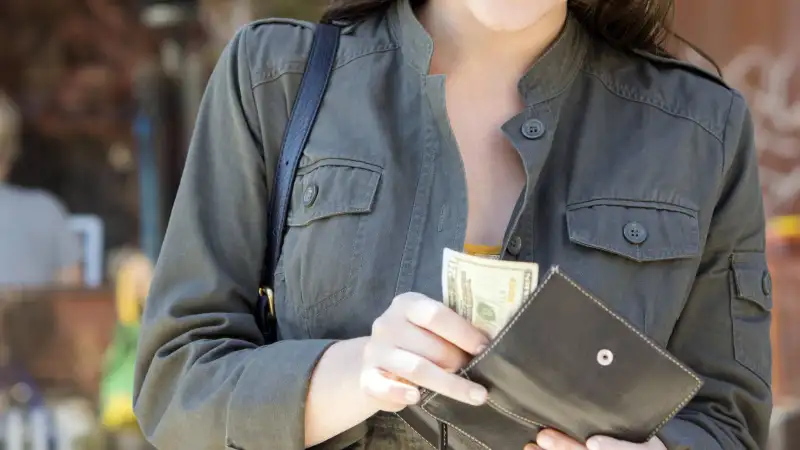 It's not frat parties or fear of flunking. The biggest worry college kids have today is money, a new survey reports. According to Ohio State University, 70% of nearly 19,000 students surveyed said they're stressed about their finances. Six in 10 were worried about tuition costs, and half stressed about having enough to cover day-to-day expenses.
Feeling cash-strapped has real-world consequences for these kids: About a third said money worries led them to neglect their schoolwork, and nearly the same number cut back on their class load because they were worried about their debts. The survey finds that 16% actually suspended their studies for financial reasons, and nearly as many had to transfer to a cheaper school.
Rising student debt is a big culprit behind all this stress, with just under two-thirds of students carrying student loans. One in five students surveyed owed more than $30,000 in student debt at the time of the survey, and the same number expect to owe $50,000 or more by the time they graduate.
Check out Money's 2015-16 Best Colleges rankings
According to the Institute for College Access and Success, the average student borrower who graduated from a public or nonprofit college in 2013 (the most recent year available) owed $28,400 in student loan debt.
And it's not just students feeling the anxiety. Another recent survey, this one conducted by CreditCards.com, finds that money worries keep nearly two-thirds of Americans up at night, a higher percentage than the 56% who suffered from finance-related insomnia before the recession. Although saving for retirement was the top worry across all age brackets in the CreditCards.com study, the second-biggest monster in the closet was the cost of education. About a third of all respondents — and half of those in the 18-to-29 age bracket — say they wind up counting tuition bills instead of sheep.
Despite students' money worries, about three-quarters still believe that college is a good investment. They're correct to think so: Research continues to show a significant wage premium for degree-holders over the lifespan of their career, and job seekers with college degrees also find jobs faster than those without, but how quickly a degree pays off increasingly depends on a new grad's choice of major.
According to Georgetown University's Center on Education and the Workforce, students who graduate with STEM or business degrees earn an average $3.4 million more in lifetime wages than those with degrees in the fields of childhood education, social work, and art.

NEWSLETTER: COLLEGE_PLANNERSign up for COLLEGE_PLANNER and more View Sample