Want to Make the World a Better Place? Think Twice Before You Major in This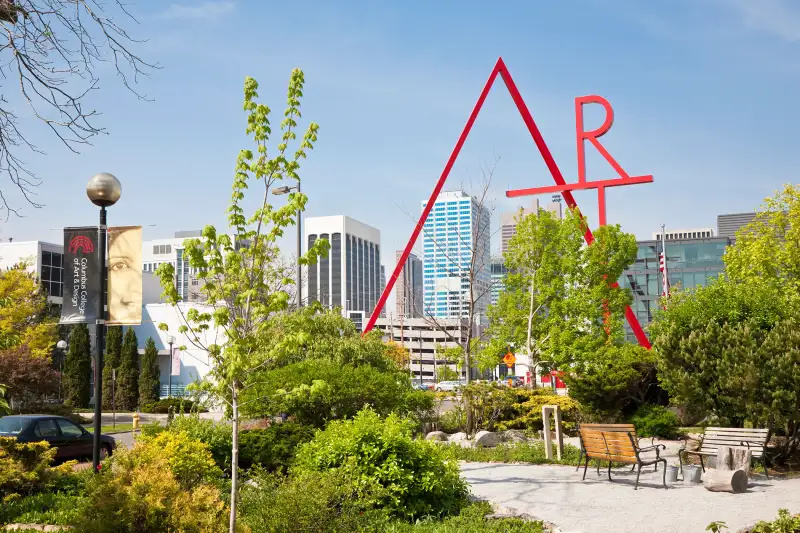 Graduates of art colleges may the least likely to believe their work is contributing to a better world, according to a new survey.
More than 2 million people filled out a PayScale.com online questionnaire asking whether their job "makes the world a better place." Across the country, 54% of all college graduates answered yes to that question.
But alumni of many art schools reported far lower numbers. A few elite and business-oriented colleges also had low scores.
There were some exceptions, however. Graduates of the University of North Carolina School of the Arts reported the highest percentage of any art school—55% of its alumni thought they were making the world better. And alumni of the University of Pennsylvania, which is known for its business program, reported similar levels.
Katie Bardaro, PayScale vice president of data analytics, said that one reason for art graduates' general dissatisfaction may be that they often end up in the fashion industry; other PayScale research has found that employees of fashion companies tend to report high levels of dissatisfaction about their contribution to overall society. PayScale has also found that overall, people in finance-related jobs tend to report below-average levels of job meaning.
Of course, finance industry workers also tend to earn high salaries. So, Bardaro says, there appears to be very little correlation between how much people earn and how meaningful they find their jobs.
Related: 10 Colleges Whose Graduates Say They Make the World a Better Place
Since other research has shown a strong link between job meaning and overall happiness, some experts say surveys like this should serve as a caution to students who are pursuing a college degree simply to earn a big paycheck.
Howard Gardner, a Harvard psychologist and MacArthur "Genius Grant" winner, urges students to use their college studies to set the stage for a good life, not just a profitable career. "I think of college as the best preparation, for most persons, for their whole adult life—who they are, how they associate with other persons, how they think about things," he said in an email. "College should be preparation for the second job, and for the many jobs thereafter—including the jobs of being a good citizen and a good family member."
(Money uses PayScale's job meaning data as a part of our college rankings. We don't rank some specialized colleges or those with low graduation rates.)
Officials at some schools with low scores on this survey contested the findings, saying that the data were not very reliable for small schools. PayScale issued scores for schools with as few as 30 alumni filling out the survey.
Bentley University, for example, countered that it hired Gallup to poll more than 3,500 of its alumni on measures such as their "sense of purpose, social connections, sense of community, financial stability, and physical health." Gallup found that Bentley grads "overall rank 44% higher than the national average on all five elements of well-being outlined by the Gallup-Purdue Index (GPI)," said Bentley spokeswoman Michele Walsh.
And Thomas Torello, a spokesman for Union College said Union alums may not score well on this particular survey because they "do their jobs with great humility and perhaps that's why they don't give themselves the credit they deserve."
These 11 schools scored lowest in the survey:
| College | Avg. early career earnings | alumni who say they make the world better |
| --- | --- | --- |
| Columbus College of Art And Design | $41,000 | 20% |
| College for Creative Studies | $47,900 | 23% |
| Fashion Institute of Technology | $46,400 | 28% |
| Savannah College of Art and Design | $41,000 | 30% |
| Bryant University | $51,600 | 31% |
| Bates College | $47,000 | 32% |
| Union College | $54,400 | 32% |
| Columbia College | $41,900 | 32% |
| Nichols College | $44,300 | 33% |
| Bentley University | $57,100 | 34% |
| Eastern Connecticut State University | $44,200 | 34% |
This article was corrected at 4:55 p.m. 10/11/16 to more fairly reflect the comments of Mr. Torello.