Colorado on Pace to Nearly Double Revenue from Marijuana Tax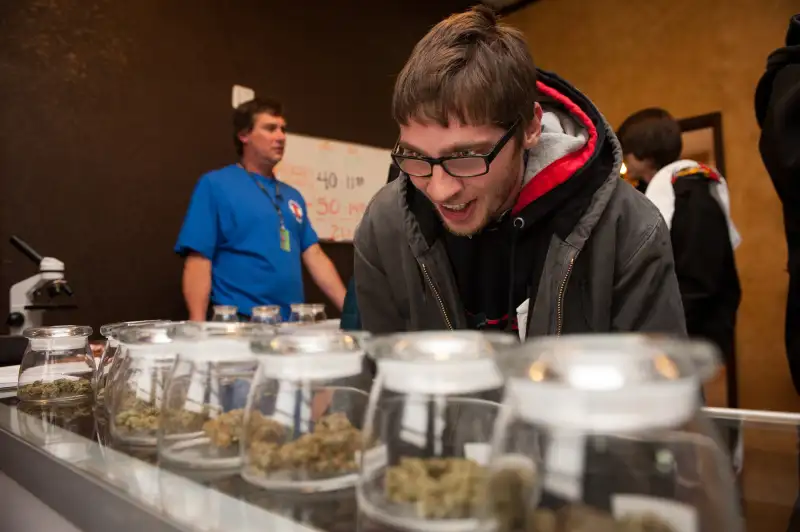 Stroomer, Theo—Getty Images
In 2014, Colorado brought in $76 million in tax revenue from legal cannabis sales when the state became one of just two (along with Washington) to legalize recreational marijuana for adults 21 or older.
But just seven months later, business is booming, and the state is taking its cut. So far in 2015, the state has collected $73.5 million in taxes, putting it on pace to make over $125 million in 2015 thanks to a 2.9% retail and medical marijuana sales tax, a 10% retail marijuana special tax, a 15% marijuana excise tax, and application and license fees for the distributors. It all adds up to a 27.9% levy at the cash register.
To put that 27.9% into perspective, in Colorado cigarettes are taxed at 3.74%—sales tax included. Alcohol is taxed at 2.9% sales tax plus $0.60 per liter for liquor and $0.08 per gallon of beer.
The boom has largely been attributed by industry professionals to people becoming more comfortable with the new laws and willingness to try something new.
So far, it seems, that willingness has not crowded out old habits: The blooming cannabis industry has yet to hurt alcohol sales.