Bummed About Having to Work on Columbus Day? Read This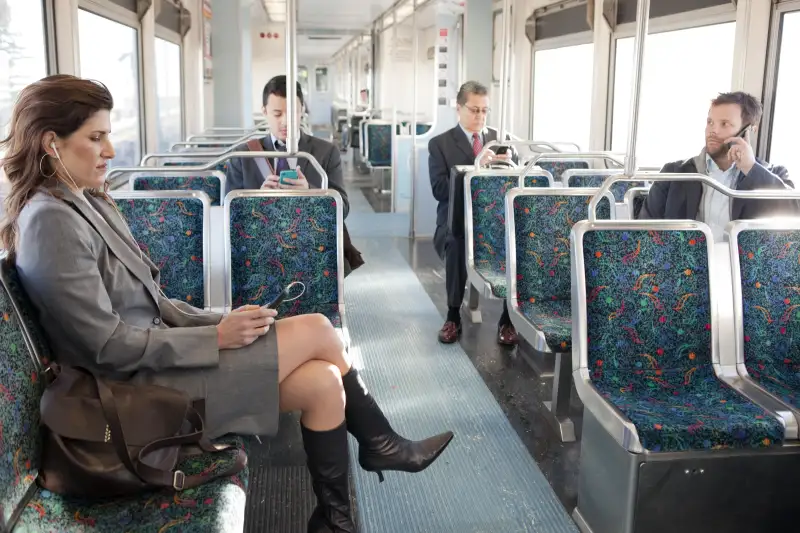 Ronnie Kaufman/Larry Hirshowitz—Getty Images
If you're working on Monday, you're in good—though perhaps bitter—company. According to the Society for Human Resource Management (SHRM), there are six annual days that are almost universally embraced in the U.S. as paid holidays, meaning that at least 90% of businesses and organizations give workers the day off. These days are New Year's Day, Memorial Day, Independence Day, Labor Day, Thanksgiving, and Christmas. Columbus Day, you'll notice, is not among them.
Columbus Day belongs in a category that might be considered second-tier holidays, in which a sizable portion of employees get the day off, but the majority of us are expected to work like normal. Of all these days, Columbus Day gets the least respect. Whereas slightly more than one third of organizations are closed on Martin Luther King, Jr. Day and President's Day, and 22% are shuttered on Veterans Day, only 14% are closed on Columbus Day. And the idea that Columbus Day should be a paid day off at all is on the wane: In 2011, for instance, SHRM data indicated that 16% of organizations were closed in honor of the holiday.
So who gets Columbus Day off, and why? All of the days mentioned above, Columbus Day included, are considered official federal holidays, meaning that non-essential federal workers have the day off, and no mail will be delivered. Government contractors tend to follow the lead of the feds, at least partially for purely practical reasons. "If the job depends on being able to reach out to government sources and they're not working, it's just not cost-effective to stay open," said Lisa Orndorff, a human resources business partner at SHRM.
Beyond the federal level, however, there is little consensus on Columbus Day. As of 2013, 23 states (plus D.C.) give their workers the day off as a paid holiday—meaning that state employees in the majority of the land go to work as usual. There's no real standard for whether schools should be open or closed on Columbus Day either. In parts of the country where schools are closed, many parents face the frustration of scrambling to arrange childcare because they're expected to work.
The fact that businesses, school districts, and state governments are divided about how to categorize Columbus Day is a pretty good indication that we as a nation are not sure how we're supposed to feel about the day—or, for that matter, about Christopher Columbus and his historic "discovery" in general. Critics say that because Native Americans were here long before Columbus sailed to the Americas, he didn't really "discover" anything in 1492. What's more, Columbus's arrival in the Americas is widely blamed for launching a centuries-long era of exploitation and genocide.
With that in mind, this year Minneapolis and, more recently, Seattle officially redesignated Columbus Day as Indigenous Peoples Day, following in the footsteps of Berkeley, Calif., which did the same way back in 1992. Meanwhile Oregon, Alaska, and Hawaii do not recognize Columbus Day at all, and since 1990 South Dakota has been celebrating Native Americans Day rather than Columbus Day on the second Monday of October.
The Great Recession brought with it new justification to cancel Columbus Day observances. "When the economy started taking a dip, businesses began looking at ways to scale back on paid vacation days, and Columbus Day was one of them," said SHRM's Orndorff. Considering the controversy surrounding the day, it's understandable why it was one of the first targets among governments and businesses trying to save money. For instance, rather than risk angering Italian Americans by declaring Columbus Day dead for political reasons, then-California Gov. Arnold Schwarzenegger blamed a budget crunch for striking the day from the calendar of paid holidays for state employees as of 2009. That same year, Baltimore and Philadelphia canceled their Columbus Day parades, though the traditions have since been brought back—typically with the help of increased private funding.
To avoid agitating employees by shorting them of paid vacation days, some states and localities play games with the calendar. State workers in Tennessee, for instance, generally get a day off for Columbus Day, but the day they get off is actually the Friday after Thanksgiving. Federal workers, mind you, aren't guaranteed that Friday off, even though two-thirds of businesses and organizations nationally are closed on "Black Friday" so employees can enjoy a four-day Thanksgiving weekend. Retail workers, of course, are expected to work on both Black Friday and Columbus Day, though the latter is not the monster sales day it once was—because fewer people can go shopping nowadays since they no longer have the day off!
Among the other quirks in paid vacation calendars around the country, the New York Stock Exchange is open on Columbus Day and Veterans Day, but closed on Good Friday. (There are many theories as to why this is so.) Massachusetts and Maine are the only states to close schools and government offices to celebrate Patriots' Day in April, while most workers in Utah have July 24 off in honor of Pioneer Day. Every fourth year, plenty of workers (including all federal employees) in the Washington, D.C., area get a bonus paid day off on Inauguration Day.
Overall, it's a balancing act for employers when it comes to deciding when and how many paid holidays companies should provide. "They want to keep morale up and still maintain the business," explained SHRM's Orndorff. In the grand scheme, granting days off is a cheap and easy way to make workers happy. "It's a fairly inexpensive benefit; there's nothing to administer, so the costs are minimal."
Even so, Orndorff cautioned, "One thing's pretty certain: Companies won't be adding paid holidays."
Read next: