Comcast's $10/Month Internet Access Is Available to 2 Million More Households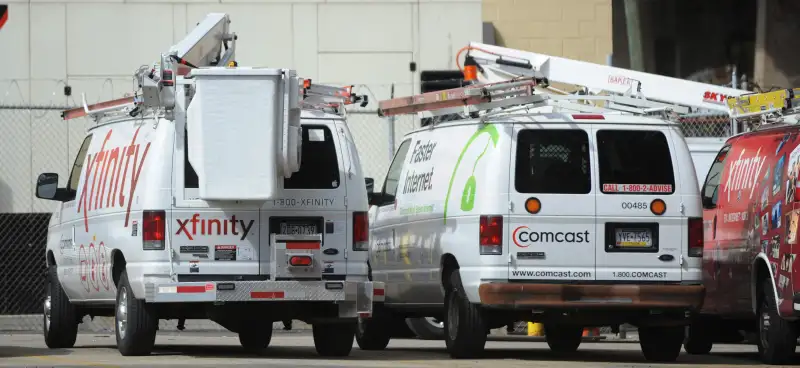 Bradley C. Bower—Bloomberg/Getty Images
In partnership with the U.S. Department of Housing and Urban Developmen (HUD), cable-giant Comcast has been striving to bring more people online with its "Internet Essentials" project. On Friday, it announced plans to make a total of two million homes who receive assistance from HUD eligible for its $10 a month service.
Since 2011, Internet Essentials has provided internet to folks who otherwise may not have been able to get access, such as the elderly—a major group that isn't nearly as online as other demographics — and people with a child who qualifies for the National School Lunch program. Additionally the program offers low-cost computers for $149, which can be financed on a payment plan.
Now, the program opens up to people who reside in public housing or receive assistance from HUD. That's a large group of two million homes, when you count the ones already in Comcast's existing pilot project for public housing expansion, which started in March. HUD programs that result in eligibility include Public Housing, Housing Choice Vouchers (Section 8), and Multi-family vouchers (Section 8), according to the Internet Essentials website. Potential customers also must not be in debt to Comcast nor have been a subscriber for the past 90 days.
"Today's announcement has the potential to transform the lives of hundreds of thousands of kids across the nation by giving them the tools to reach their full potential," HUD Secretary Julián Castro said in a press release. (Castro is also on the list of potential Clinton VP picks. )
As for Internet Essentials itself, it's a simple 10 Mbps with Wi-Fi included for $9.95 a month plus tax, and no install fees. That may not be enough for multiple HD video streams, but it is Netflix compatible.
In April, AT&T began offering a similar low-cost internet service plan ($10 a month for 10Mbps or $5 for 5Mpbs, with no equipment or installation fees) for families participating in the Supplemental Nutrition Assistance Program (SNAP) within the carrier's 21-state home internet service area.