Here's the Insane Amount of Money Comic Con Stars Get for Signing Autographs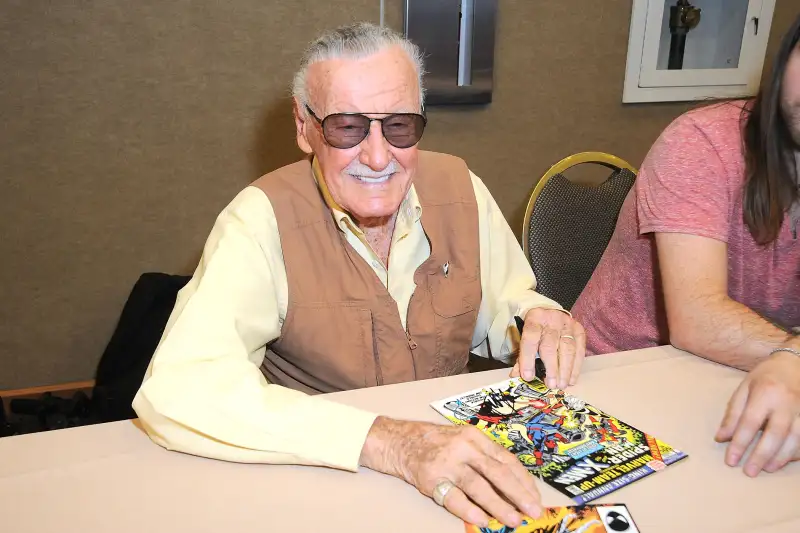 David Crotty—Getty Images
The New York Comic Con, kicking off today at Manhattan's Javits Center and running for four days, costs about $50 per day to attend. That's if you were lucky enough to get tickets—which are completely sold out.
Scalpers have tickets available if you're willing to fork over some serious cash. On secondary market resale sites like StubHub, a ticket for Saturday at the Comic Con is currently starting at over $200.
No matter what you're spending to attend, however, the admission price is likely going to be a small fraction of how much you're lighter in the wallet by the time you go home. That's because while admission gets you inside, comic conventions are overloaded with upsells—in particular, autograph and selfie opportunities with actors, artists, and other comic world celebrities.
The New York Comic Con lists an astounding 243 opportunities for fans to get autographs over the four-day convention. An autograph from Ralph "Karate Kid" Macchio costs $40, while a photo op with Macchio and his fellow "Outsiders" actor C. Thomas Howell runs $80. A photo with Carrie "General Leia" Fisher costs $90. An autograph from Evangeline Lilly, of "Lost" and "Ant Man" fame, is $70. A photo or autograph featuring Marvel Comics godfather Stan Lee costs $100. If you think prices are too high, take note that that all of the Stan Lee photo ops were sold out in advance.
Read Next: These Are the 5 Richest Superheroes
Given the thousands of fans who attend cons and the high asking prices for autographs and selfies, it's easy to see that a staggering amount of money trades hands at these events. As strange as it may sound, in many cases the stars wind up making more money from conventions than they earn from their day jobs.
According to the Hollywood Reporter, A-list comic book heroes earn hundreds of thousands of dollars for each convention appearance. Chris "Captain America" Evans and Norman Reedus of "The Walking Dead" might take home $500,000 after a weekend of signing autographs and posing for photos, with $200,000 guaranteed.
Even actors with small roles in comic book TV shows and movies easily make $5,000 or $10,000 in a day. Celebrities generally get an upfront payment, as well as a huge cut of the cash—and it's almost always cash only accepted—taken in for autographs and photos. "I know someone who literally takes garbage bags full of $20s with him back home," one anonymous convention regular said.
How much a star makes is determined by how much fans are willing to pay. There's quite a range. At the recent Rose City Comic Con in Portland, Ore., for example, the price of an autograph from John Cusack ($70) was nearly double that of one from his sister Joan ($40). Meanwhile, an autograph from Jon "Napoleon Dynamite" Heder also went for $40, while the John Hancock of comic book legend Stan Lee commanded his usual $100.
Read Next: The High Cost of Being A Comic-Con Superfan
The New York Post reported that "Thor," a.k.a. Chris Hemsworth, will earn a little under $350,000 in a weekend at a convention, and that Robert Downey Jr. ("Iron Man") is demanding $1.5 million for a convention appearance. So far no one's taken him up on the offer. That may change, however, given how popular conventions have become, and how fans seem willing to pay almost any price for a brief moment with their favorite stars.
"The venues are bigger and they're more celebrity-driven than anything else," collectibles dealer John Cimino told the Post. "All the big companies are trying to outdo the other by bringing more and more celebrities. The bigger the celebrities, the bigger the take at the door."