Teen's Fascination with Costco Helped Her Get into 5 Ivy League Colleges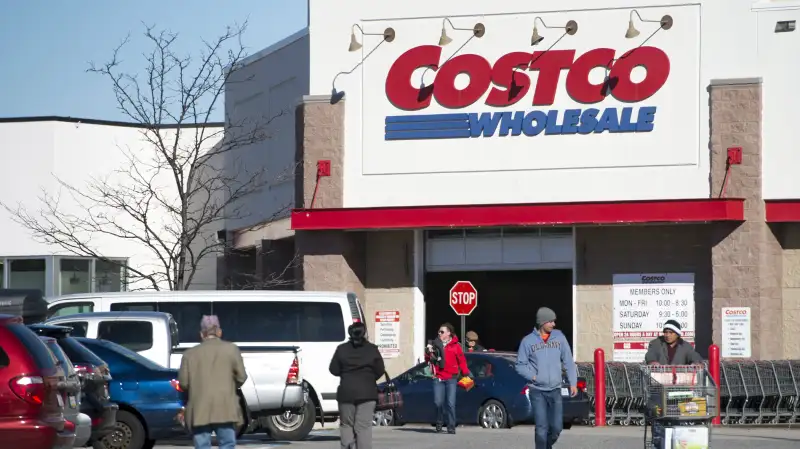 Saul Loeb—AFP/Getty Images
Each year, colleges are flooded with thousands of application essays about life-changing volunteer trips or touching relationships with older relatives. They might have surprised, therefore, when they received 18-year-old Brittany Stinston's 655-word tribute to Costco.
The Common Application essay prompt asked prospective students to write about an aspect of their lives that was so important they would feel "incomplete without it." Stinson's answer? America's largest members-only wholesale club, which she described to NBC News as "a constant part of my childhood."
Her essay may have been part of the reason she was admitted got into five Ivy League colleges—Yale, Columbia, University of Pennsylvania, Dartmouth and Cornell—as well as similarly competitive Stanford University.
"I looked forward to trips on the weekends and I had always treated it as Disneyland of sorts. I was always curious about the place," she said.
Read next: Why Costco May Never Raise Prices on $4.99 Chickens, $1.50 Hot Dogs
In her essay, Stinson wrote about her earliest memories of visiting the superstore with her mother. She compared her childlike wonder at the bounty of the superstore to the intellectual curiosity that drove her desire to pursue a degree at an elite college. "My intense desire to know, to explore beyond the bounds of rational thought; this is what defines me," she wrote. "Costco fuels my insatiability and cultivates curiosity within me at a cellular level."
She also likened her academic and extracurricular interests to her culinary explorations around Costco, writing, "Just as I sampled buffalo chicken dip or chocolate truffles, I probed the realms of history, dance and biology."
Stinson's essay also contained hints of humor at her fascination with the superstore. "I was a conquistador, but rather than searching the land for El Dorado, I scoured aisles for free samples," she wrote.
However, it's fair to assume that Stinson's humorous Costco ode was not the only factor that gained her admission to so many top-tier colleges: She's also the valedictorian of her high school class and has a 4.9 GPA, Business Insider reported.

Stinson's complete essay was published by Business Insider.