Owning a Home Now Costs an Average of $17,500 a Year — Not Counting the Mortgage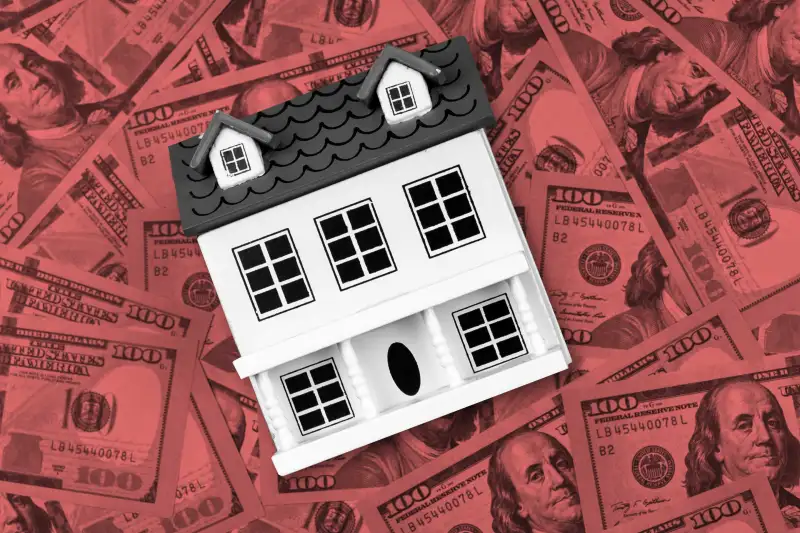 Are you getting ready to buy a home? Mortgage rates are sky-high (as are average monthly mortgage payments), but that's hardly the only homeownership expense you should watch out for.
A new survey of 1,000 homeowners from the website Real Estate Witch finds that on average, people spend an eye-watering $17,459 each year on their home — in addition to the mortgage.
The numbers
Here's the breakdown of non-mortgage costs that homeowners encounter each year, on average:
After all those expenses (and keeping in mind that inflation is still pretty high), it's no wonder 90% of survey respondents said the real cost of owning a home is higher than they anticipated.
On the other hand
Even though rent prices have surged over the past few years, renters can generally avoid some or all of the extra expenses listed above. A January report from the real estate data firm ATTOM found that renting a home was actually cheaper than owning one in the majority of the United States.
Of course, renting comes with drawbacks too — your individual circumstances and priorities will determine the best course for you.
What's next for the housing market
Experts say the combination of rising mortgage rates and high home prices have pushed housing affordability to record lows, but there could be a light at the end of the tunnel.
"Mortgage rates will eventually come down as the Fed makes progress fighting inflation, and home prices have already begun falling," Taylor Marr, deputy chief economist at the real estate brokerage Redfin, said in a blog post earlier this month. That could take some strain off homebuyers' budgets.
More from Money:
Homes for Sale Are Staying on the Market Longer Now, Giving Buyers More Bargaining Power
The Typical Mortgage Payment Just Hit a Record High of $2,563