Renting Is Cheaper Than Buying a Home in Most of the U.S. Right Now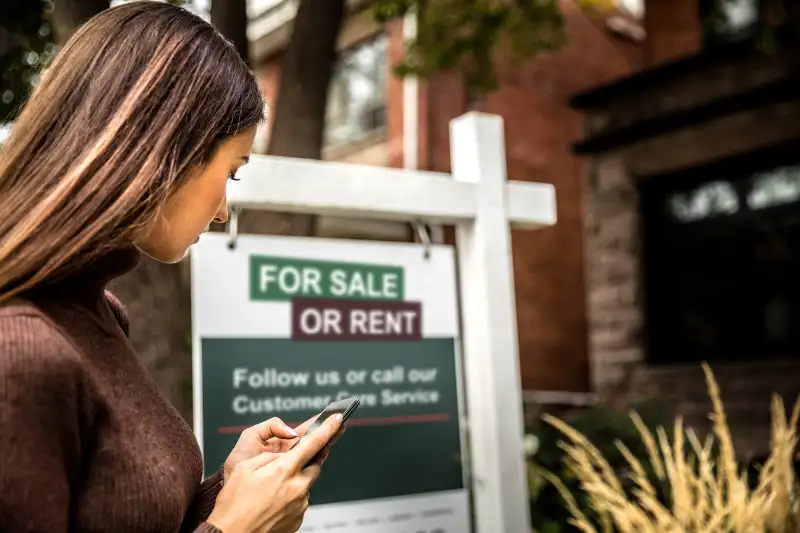 As sky-high mortgage rates push the cost of owning a home ever higher, renting is now cheaper than buying a house in most of the United States.
What the data shows
A new report from real estate data firm ATTOM finds that the average rent for a three-bedroom home is now cheaper than the cost of owning a comparable median-priced home in 95% of the 222 counties analyzed in the study.
That's the case despite the fact that rent prices rose faster than home prices in about half the country over the past year, ATTOM found.
It's also a complete reversal from just a year ago — in 2022, ATTOM found that owning a home was more affordable than renting one in 60% of the housing markets it analyzed.
Keep in mind
Real estate dynamics vary widely depending on the local area. While rent and home prices may be rising on a national level, rent or the real estate prices could be falling dramatically in some places.
Recent data from Realtor.com shows that rents have fallen 5.5% in Riverside, California, over the past year, and nearly 5% in Las Vegas and Sacramento.
The bottom line
The question of renting versus buying a house is more complicated that it seems. Each option comes with benefits and drawbacks, and those factors will very likely be determined by the housing market in your local area.
They'll also be determined by your individual circumstances and priorities. Do you plan to live in your home for a long time, or is the flexibility to move more important to you? Are you willing to undertake maintenance and pay property taxes? Do you have extra room in your budget in case your landlord raises the rent?
The answers to these questions could steer you in one direction or another.
More from Money:
Here's How Low Mortgage Rates Could Drop in 2023, According to One Expert
7 Best Homeowners Insurance Companies of January 2023